Small- and medium-sized enterprises (SMEs) account for 99% of existing businesses in Indonesia and generate more than 60% of the national GDP. They are critical in driving economic recovery for Bali and Indonesia following the pandemic. According to the International Labour Organization (ILO), there is also a general lack of banking products that SMEs need.
To support national roadmaps to increase Indonesia's competitiveness, PT Bank Pembangunan Daerah (PDB) Bali or Bank BPD Bali, for short, says it wants to enable greater access and participation for Bali's growing SMEs market, helping to pave the way for tourism and economic recovery.
Like other banks, Bank BPD Bali relies on IT to help it serve more than 70% of its SME customers in Bali and the West Nusa Tenggara region. However, the bank also needed to ensure they could keep up with the disruptions that were reshaping the financial services industry, including new digital services, regulatory changes, and increased demands from customers.
Improving a business's time to market is critical in an increasingly competitive financial field, and the sector also needed to reduce operational risk and boost security hygiene as it scales and transforms. On top of that, Bank BPD Bali was facing the costly and labour-intensive demands of maintaining legacy infrastructure and needed more agile IT that empowered it to cater to stakeholder demands promptly.
To achieve this, Bank BPD Bali has adopted the Nutanix Cloud Platform (NCP) to better serve regional and national customers and support the development of Indonesia's digital economy.
Bank BPD Bali says the NCP is its platform of choice for its data centre modernisation, and to host their business-critical applications. By doing so, the Bank hopes to accelerate its digital transformation and modernise its processes, and ultimately, strengthen business resiliency and operational efficiency.
"Our digitalisation approach with Nutanix was one of the most critical aspects of our business, especially as we sought to scale for growth and support the development of Bali's digital economy ecosystem," said Ida Bagus Gede Setia Yasa, S.Kom., M.M., operational director, Bank BPD Bali.
He added that the choice of Nutanix has enabled it to achieve 99.9% uptime and IT efficiency has improved by 70%, allowing it to focus on strategic innovation that supports the evolving needs of customers, especially SMEs.
The Bank BPD Bali has also successfully reduced its data centre footprint and achieved significant operational cost savings for power and cooling.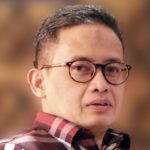 Fetra Syahbana, Indonesia country manager for Nutanix, says hybrid multi-cloud will be 'pivotal' to banks achieving the agility and resilience they need to adapt, evolve and innovate at speed and scale to drive new value for their stakeholders.