You have to give credit to the CIO and the IT team – when push comes to shove, they rose to the challenge. This became clear around Q1 2020 when across many parts of Asia, governments and health experts sounded the alarm on COVID-19.
While remote work is a normal part of life for many IT professionals, for many other functions especially back-office operations like finance, operations, warehousing and logistics, work are left when they clock off for the day.
Work from home is nothing new. For years some businesses like insurance have empowered sales and even marketing with tools to enable them to work on-to-go. But the COVID-19 saw organisations from across most sectors implement remote work strategies.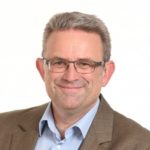 FutureCIO spoke to Thomas Timmermann, senior market expert, Paessler, to get his perspective on how enterprises have re-architected IT systems and processes so these support remote work for a larger percentage (if not all) of the operations.
From the vantage of CIOs and IT heads, what have we learned – vis-à-vis keeping systems running smoothly?
Thomas Timmermann: With COVID-19, the new situation has dramatically altered, but it hasn't been a fundamental change. Instead, it has been more of an accelerator into long-term development.
For many years, IT has been moving to a hybrid model with infrastructure on-premise, but cloud-based services have become more popular. With many employees working from home, video conferencing and other collaboration tools have become much more critical to business continuity.
While it's impossible to give definitive forecasts, it's hard to believe that everything on-premise will move entirely to the cloud. Instead, I'm pretty confident that we will continue to be working in hybrid environments – with a constantly growing proportion of cloud.
With the disruptions brought on by COVID-19 about one year ago, almost everyone in IT was busy adjusting to the new situation as fast as possible. A significant part of this was providing essential tools such as laptops, headsets, and VPN tokens to all employees who used to work in the office with a workstation.
New tools for virtual collaboration had to be evaluated and established, and security became a crucial part of business continuity plans due to the massive rise of remote access. Because of this, many IT departments simply didn't have the time and resources for monitoring – the basis for all those systems to run smoothly.
It was challenging when IT issues had to be fixed on the fly, and planning was almost impossible.
Given that enterprises are now operating in a hybrid environment combining on-prem, private and public clouds, what is the value of infrastructure monitoring?
Thomas Timmermann: The value of infrastructure monitoring hasn't changed with hybrid environments. It's still the basis for keeping systems running and businesses working. Without infrastructure monitoring, issues are not be detected before they become failures and outages, causing vital problems for the whole business.
What has changed are the requirements for infrastructure monitoring. Infrastructure is not restricted to on-prem anymore, it now includes private and public clouds as all these components mesh with each other.
That means that monitoring tools need to offer the ability to monitor devices and services on-prem, as well as cloud-based applications or cloud services. With no one central overview, IT teams lose sight of the whole picture and miss detecting correlations and root causes.
With the understanding that cloud providers may use proprietary technologies to deliver their services, is there a value for a universal or unified infrastructure monitoring tool?
Thomas Timmermann: The value of infrastructure monitoring is not the question. It is inevitable to have one central monitoring solution for the entire infrastructure, regardless of whether it's on-prem, in a private or a public cloud environment.
There are monitoring tools that can monitor devices and services no matter if they are running on-prem, in a virtual environment or in a public cloud. If those tools also offer to monitor the major cloud platforms like AWS, Google, or Microsoft Azure, they can deliver a picture of the entire infrastructure, ensuring that you detect every issue before it becomes a problem and can solve it at the root cause level.
Where an organisation operates in a hybrid environment, what are the top 5 warning signs to look for when using infrastructure monitoring?
Thomas Timmermann:
Some monitoring tools provide a management perspective by defining IT services or business processes. That means you have one single warning that informs you about the availability of your entire email service or CRM service. Receiving any warning from one of those combined services is of the highest priority compared to single aspects like a device or a single service.
Regardless of how many cloud services you're using, there is always the point where cloud and on-prem meet. Those gateways are vital for overall performance and availability, so every warning alert from them is essential.
The internet access of key employees who work from home should be monitored. For instance, if an administrator in charge of security systems or vital infrastructure tasks faces connectivity issues, the team should immediately be informed to take over his tasks until he's online again.
As there is no ability to influence a cloud service's performance, it is important to address any performance issues as soon as possible. Since the provider will take time to act, it is best to inform the provider immediately and take any opportunity to minimise the delay.
Rather than paying for cloud services, monitoring can include the availability and performance of those services. Any warning that occurs from monitoring, is important to prove the SLA validations by the provider.
Name 3 best practices in the use of infrastructure monitoring tools to get the most of the investment in the technology?
Thomas Timmermann:
Plan escalation levels: With the work from home arrangement, communication between team members is limited to chats and video tools – with no quick conversations across desks. This makes it more critical to define clear escalation levels for vital notifications and alerts.
Create overviews in maps and dashboards: Having clear dashboards, which show all relevant information at a glance, are one of the most important monitoring assets. Additionally, every team or administrator needs to have individual dashboards showing precisely what they need to know.
Plan ahead: Be sure that your monitoring solution scales with your growing business demands - That means scaling by numbers but also scaling by features. If you can respond with a clear yes to the following questions, it is an indication that your monitoring solutions are adequate:
Does my monitoring tool deliver all features I might need next year or in two or three years?
Does it offer enough flexibility (API, customisation means, integration options with other tools) to adopt new areas in monitoring?
Is licensing easy and upgradable so monitoring can grow when my infrastructure grows?
What are the best practices (guide for CIO) when evaluating an infrastructure monitoring tool (for use in a hybrid environment)?
Thomas Timmermann:
Make it easy: Reduce the number of monitoring tools and focus on simplicity and usability, above all. Complex tools tend not to be used and maintained daily by an administrator. As a result, they might consider themselves secure while missing many issues and failures due to inadequate monitoring.
Keep an overview: Many monitoring solutions come as suites of specialist tools for storage, servers, applications, databases and other components of an IT environment. Others cover the monitoring of all aspects of a modern IT environment without going into detail.
Those tools create an overview about your entire infrastructure and more, uncovering correlations and delivering all information required for the daily overview about the entire IT. Do also look for integration options based on APIs and other features.
In that way, you can integrate specialist tools for single areas where needed while still offering a broad overview without becoming too complex.
Watch for flexibility: With the pandemic and work from home arrangement, IT teams' tasks didn't drastically change while the single administrator's work has fundamentally changed.
They now need access to their tools from everywhere – at least to their monitoring tool so that they are informed and can take action wherever they are. That requires the support of mobile apps and push notifications by the monitoring solution.