The Hong Kong Applied Science and Technology Research Institute (ASTRI) is establishing the Microelectronics Technology Consortium (METC) as part of the continuing bid to raise the city's profile as a technology and innovation hub in Asia Pacific.
The new METC is specifically tasked to develop Hong Kong's microelectronics ecosystem that would put more fire under the local re-industrialisation efforts.
"METC will play a role as a bridge to connect the academic community with the industry, dedicated to facilitating the re-industrialisation in Hong Kong, directing a new way of development for the industry, academia and research institutes, and continuously making contributions to the transformation of Hong Kong into an international innovation and technology hub," said Sunny Lee, board chairman of ASTRI.
He added: "It requires innovation and determination to carry out basic research starting from '0 to 1'; however, to achieve '1 to N', a staunch support from all walks of life is necessary to foster in-depth integration of the science, technology and industry, so as to achieve a vitalised microelectronics ecosystem."
Denis Yip, CEO of ASTRI pointed out the development of the microelectronics industry will expand the local re-industrialisation talent pool and inject new impetus into Industry 4.0 and the business community with the aim to enhance the competitiveness of Hong Kong.
"We have been conducting R&D in 3D integrated chips, the third-generation semiconductors and low-power wireless connection chips for a decade. We have extensive experience in the operation and management of public platforms and pilot lines, talent support, and technology and product commercialisation, which are widely recognised by the industry and academia. We also as have a number of outstanding credentials in industrialisation and commercialisation.
"We expect the establishment of METC is able to consolidate resources in Hong Kong to promote the commercialisation of technologies and products, nurture local talents, foster international cooperation, expand the Greater Bay Area (GBA) market, and provide strong support to Hong Kong's re-industrialisation and transform the city into an innovation and technology hub," Yip said.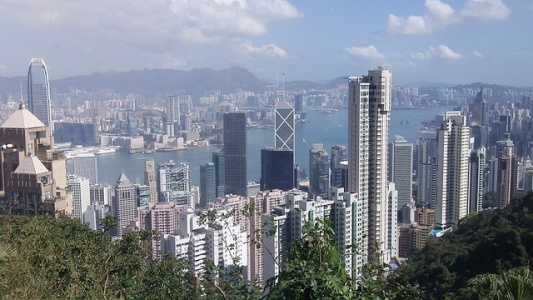 Getting METC off the ground
In recent years, Hong Kong has earmarked billions of funds to support local re-industrialisation. Semiconductor technology is the core of the entire manufacturing industry.
By taking the advantages of the current technological upgrading and rearrangement of the global industrial chain, METC is established to enable support units to deeply understand and maintain close ties with stakeholders on microelectronics solutions, knowledge transfer and collaboration opportunities. This will enhance the cross-industry platform for the development of microelectronics industry in Hong Kong from an international perspective.
The development of microelectronics ecosystem requires various stakeholders to maintain close ties and foster cooperation in order to accelerate the integration of Hong Kong into the national development.
Led by ASTRI, METC is supported by the various organisations from the industry and academia including Federation of Hong Kong Industries, AAC Technologies, ASMPT Hong Kong, Marvel Digital AI Limited, SPES Electronics Limited, the Hong Kong Polytechnic University, the Hong Kong University of Science and Technology, City University of Hong Kong, the Chinese University of Hong Kong, and the University of Hong Kong.
METC aims to stimulate innovative R&D, promote technological cooperation amongst the industries, research institutes and academia, attract research institutes and enterprises from GBA, the Mainland and around the world to set up their branches in Hong Kong and expand the paths for local talents, so as to achieve a vibrant microelectronics ecosystem, and make continuous contributions to Hong Kong to make it become an international innovation and technology hub.
The strategies of METC to promote regional integration and create strong competitive microelectronics innovation including:
Consolidate resources to boost commercialisation: METC will make use of the pilot line to be established, and cooperate with various research institutes in Hong Kong, GBA and overseas to fully integrate existing R&D resources (such as personnel, equipment) and achievements (patents), and centralise resources to develop technologies required for industrialisation, so as to accelerate the process of product marketisation.
Leverage strengths to scale up collaborative innovation: To achieve the goals of application in large enterprises, METC will use the commercialisation model and the concept of collaborative innovation, and effectively integrate various local and overseas resources to form an entire industry chain of "Material-Equipment-Epitaxy-Device-Chip-Package-Module-System" to jointly secure the market share of 3D small chip and the third-generation semiconductor sectors in emerging markets.
ASTRI has over 10 years of experience in microelectronics R&D. Since 2006, ASTRI has formed a multinational technical team to take the lead in conducting 3D integration technology research in Greater China, and participated in the direction planning of key national special projects.
In 2012, the Hong Kong Branch of the Chinese National Engineering Research Centre for Application Specific Integrated Circuits (CNERC) was established with the approval from the State Ministry of Science and Technology, and operated by ASTRI.
Since then, ASTRI has committed to promoting the development of microelectronics technology industry in Hong Kong, and has conducted R&D, engineering transformation and talent training in three directions, namely 3D integrated chips, third-generation semiconductors and low-power wireless connection chips.
In 2016, ASTRI presided over the formulation of China's Third-Generation Semiconductor Power Electronics Roadmap 2035, and represented China to participate in the formulation of the IEEE International Technology Roadmap to connect extensively with the academia and industry around the globe.