According to theGlobalEconomy.com the average unemployment rate among seven countries in ASEAN in 2022 stood at 4.13% compared to 6.13% across 25 countries in Asia. The Hong Kong Labour Department estimated that between February 2022 to April 2022, the SAR's unemployment rate was 5.4%.
First coined by Dr Anthony Klotz, The Great Resignation is notable for uncommon career switches and unprecedented employee demands.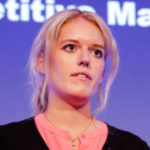 In a September 2021 Gartner poll of executive leaders, 60% described themselves as significantly concerned about employee turnover, but that doesn't begin to capture the extent of today's talent challenge.
Alexia Cambon, director of research at Gartner, says "Whether you face an attrition crisis or are planning your post-pandemic workforce strategy, you need to know when and how to repair, humanise, outcompete or double-down on recruiting efforts. You can't do that if you don't understand what's driving employees to quit in the first place."
In this PodChats for FutureCIO, we look at some of the Great Resignation Trends uniquely Asia, the changing behaviour of employees, how employers are/should respond, and how technology and platforms can support the desires of both employees and employers.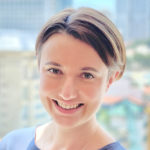 Alena Salakhova, regional director at SThree based in Singapore, acknowledges that while The Great Resignation may have originated in the United States, the last 12 months have seen its impact in the region.
"We saw the trend happening in Singapore and the wider Southeast Asia region. We see a record number of employees leaving their job, but as well as a lot of internal restructuring happening from the employer," she continued.
Are there qualities/traits about the Great Resignation that are unique to Asia? In Asia, who are these employees and what are they demanding?
Alena Salakhova: In the current labour market, we see more than 7 in 10 people who would like to or be open to changing their jobs in the upcoming 6 months. 2 out of 3 workers feel the additional pressure from new roles reassigned to them because their colleagues left the company. Among those SThree spoke to in the last 12 months, 97% feel exhausted even when they are working from home because they couldn't achieve work-life balance.
A new trend we see is that applicants from non-STEM sectors such as aviation, tourism, retail and F&B, are also considering a new career within a new market. The pandemic brought about agility as applicants nowadays are open to change, unlike previously whereby we see more conservative talents who prefer security in terms of building their future careers.
Having understood the "soft issues" that employees are feeling, are employees themselves willing to accede to the demands of prospective employees? What kind of compromise are you seeing in the region?
Alena Salakhova: Based on SThree's employee survey as well as candidates and employers we've talked to, employees are looking for flexible and 100% remote work arrangements. Hence, companies need to have openness and a lot of education to achieve it. With talents getting younger each day, we need to be mindful of the challenges they are facing, as we write HR policies to protect the interests of all staff.
You've seen the Great Resignation happening in Asia right now, what are employers doing to fill in these open positions?
Alena Salakhova: With even more shortage of talent happening soon, the fight among companies for talents will intensify and we saw job offers with up to 60% increment for key STEM markets. Hence, to fill these open positions, companies must make a fair judgement call on whether to poach talent from competitions or to invest in developing and retaining their current talents. Currently, companies are starting to realise that they will save more costs by providing a good increment to retain current employees.
Companies can also implement HR policies and practices that align with the expectations of the senior leadership team and employees. Do not give promises that can't be delivered, and most importantly, communicate and follow up with these promises, even if you fail them, as employees understand that it does take time.
For employees willing to commit to staying with the company, what do you suggest as part of their retention strategy?
Alena Salakhova: We are seeing more of these (retention) strategies among our customers as well as within SThree. This is because when we lose an employee, especially in key niche markets with high demand, it is hard to find talents externally and there is a replacement cost.
The right retention strategy or HR policies should be in-line with your global company strategy as well as what your employees want. We also have to continue to chase the pace of change and keep up with the current trends as it will impact the talent retention rate.
Employees generally will work under these functional leaders, their bosses, but you have HR whose job is recruiting and to a certain degree, trying to have a retention strategy in place. How does a company balance the requirements of HR to meet its KPI of recruitment and retention, versus those of functional leaders whom themselves have KPIs specific to the role?
Alena Salakhova: Among the MNCs, approximately 50% have a true partnership between line managers and HR. Hence, HR representatives should be part of the key business strategies to help achieve the business targets within its time frame.
As for the line managers, it is important to have open discussions with their HR partners. Both parties should have the courage to say "NO" and challenge each other because HR will come in from their perspective of what will work out, and line managers will explain why it is important to them.
Click on the PodChat player to listen to Salakhova share her views and recommendations on how to turn The Great Resignation into a competitive advantage.
How real is the Great Resignation in terms of its impact on businesses in Asia?
Are there qualities/traits about the Great Resignation that is unique to Asia? In Asia, who are these employees and what are they demanding?
Are employers willing to accede to the demands of prospective employees? What kind of compromise are you seeing in the region?
What can employers do to fill in open positions? How can technology help in this regard?
Name three best practices in the talent recruitment practice.
What should employers, including heads of departments like finance and IT, consider improving talent acquisition and retention results?
How should HR and line managers work together in talent management?