* Editor's note: This article is co-produced by Sukhpreet Kaur
According to Forrester, 44% of purchase influencers in Asia-Pacific consider improving customer experience (CX) as one of their top priorities over the next 12 months.
Even a minor improvement to a brand's customer experience quality can add revenue by reducing customer churn and lowering the cost of customer acquisition.
In my opinion, one of the 2022 Forrester predictions that stands out is the one predicting that the Future Of Customer Service Is "Automatedly" Human.
In the Forrester report, The Three Customer Service Megatrends in 2022, the research and advisory firm says the pendulum is swinging from automation to increasingly important touchpoints powered by human agents.
Automation done well can guide and empower customers to reap the benefits of great customer service. But would adding the human element enhance the overall experience?
State of customer service today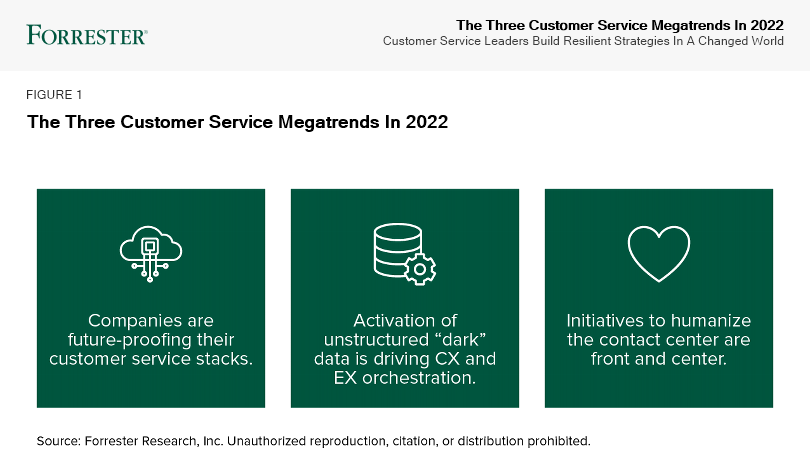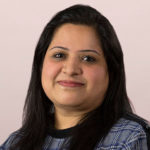 Vasupradha Srinivasan, a senior analyst at Forrester, observed that customer service has changed in terms of its definition and what is expected from it today. The firm picked three trends shaping the customer service landscape in 2022:
Future-proofing the technology stack. Organizations are moving away from monolithic vendor suites and toward modular building blocks, allowing them to adapt to ever-changing customer needs.
Tapping into "dark" data to drive customer experience and employee experience initiatives. Companies will unlock unstructured data to accelerate AI programs across the organization, with a significant increase in agent-facing use cases in the contact centre.
Building a human-centred contact centre. To create the opportunity for human-led service excellence, companies must address agent burnout, advocate for agent career development, and transition from cost-centric KPIs to customer-centric KPIs.
"The enhanced focus on the digital-first narrative, doing more digitally to enable end customers and promotion of self-service on digital channels really accelerated during the pandemic and now require not just a higher knowledge and process complexities but also higher emotional skills," Srinivasan elaborated.
What would you say have been major failings for some of these digital tools that organisations have put in place following the massive move to all-things digital?
Vasupradha Srinivasan: I believe there are two levels of objectives for every business. One is more focused on effort reduction and effectiveness using digital and automation and handling everything well. Another is optimising cost and reducing non-digital channels. Most enterprises are still trying to figure out or are struggling to tie these core outcomes.
Can you explain to us what customer service is in the context of automatedly human?
Vasupradha Srinivasan: The learning specifically over the pandemic is that it is not man against machine. We must figure out a way where automation complements human support. To get automation right, keep the human in the loop so it is not about eliminating humans, it is about learning to work together with the human layer.
Whose call is it what technologies to integrate with the customer service process and what metrics should the organisation follow to ensure an effective customer service delivery?
Vasupradha Srinivasan: I completely agree. We have a lot of pragmatism around automation so today, the industry at large understands the technology is an enablement layer and not the entire solution. There is also a focus on technologies being configured and optimised by the users themselves rather than working with a service provider so the decisions have to be by a cross-functional team.
The metric to measure the effectiveness of CX is the resolution - seeing the customers are satisfied with their queries being resolved.
Would you cite any use case today where decisively automation or automated human is proving effective?
Vasupradha Srinivasan: It is leveraging completely automated channels whether it is processes like auto management or fulfilment processes or customer onboarding processes involving not just a lookup but basic task and goal orientation in terms of enabling customers to do things like completing a balance transfer or making a particular payment or rescheduling a delivery.
What would be your advice to not just customer experience leaders but the business leaders, in general, looking to have a more effective and efficient customer service operation?
Vasupradha Srinivasan: The first is to create channels with a focus on resolution. Make sure it does not have leakages between channels. The second is to have a roadmap that is looking at what the end-user experiences and aims to continuously improve that experience. Finally, keep the human in the loop. It is not about removing the human layer but empowering it by using automation.
Click on the PodChat player and hear Srinivasan share her views on the concept of automatedly human.
Give us a state of customer service today – what is working and what isn't?
Some automation already exists in today's customer service. Where are the major failings of these automation tools/processes?
What do you mean by customer service is automatedly human?
Given that technology is an enabler (unifier) for customer service (do you agree with this statement?), who decides what technologies should be integrated into the process?

What metrics should be used to evaluate the effectiveness of such an effort?

Can you cite any use case today where a decidedly automated human is proving effective?
What is your advice to leaders looking for a more effective and efficient customer service operation?