"People are our most important asset!" This was the message a CEO I worked for (years ago) blurted during a company-wide town hall meeting. Then later in the year, a massive layoff with the company firing a sizeable chunk of the company globally.
While I can understand the rationale for the downsizing, that the company hired so many people just a year before may have been just as unforgivable – a sign of lack of foresight and critical thinking on the part of leadership. Probably just as important, an indication of the less than strategic faith placed on the role of the head of human resources.
That was nearly two decades ago. A lot has changed since, and hopefully, the experiences of the past decade are helping highlight the importance of the office of the Chief Human Resource Officers (CHRO).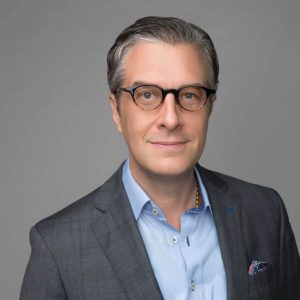 FutureCIO, for its part, will publish a series of dialogues with executives on what they see are important trends influencing the role of the CHRO. We start with a dialogue with Charles Ferguson, general manager, Asia Pacific, Globalization Partners.
What has worked and not worked for HR in 2020?
Charles Ferguson: Asia Pacific organisations dramatically re-engineered their business models to keep pace with the changes brought about by the global pandemic. Over a short period, companies accelerated their digital investments and injected added competitiveness and resiliency into their businesses.
Business leaders' agility was put to the test and they pivoted their organisations not only to stay afloat and adapt to the market's dynamic shifts but also to remain competitive.
HR's role was elevated as they managed their organisations' transition into remote operations while ensuring the health and safety of employees during the pandemic outbreak.
Working intimately with the leadership, HR organisations handled a broad range of employee support including implementing remote work policies, formulating new structures and workflows related to compensation and benefits, and ensuring that their organisations remain compliant as the regulatory landscape evolved.
As the pandemic is far from over, HR will continue to play a fundamental role in timely and effective coordination and communication across the organisation.
Among the areas that they will need to look into are health, safety and wellness programmes, upskilling and reskilling programmes, continuous enhancements to remote and hybrid work policies which encompass aspects like security and privacy, employees' access to work resources and equipment, IT policies, as well as ways to keep the company culture intact.
As travel remains limited and as states continue to make adjustments in HR laws, additional work is to be expected around managing employee mobility, salary and tax compliance, and navigating work visa changes, which ultimately impact the organisation's ability to attract their best talent and attract new ones.
How is CHRO working with C-Suites to improve talent retention and recruitment across the organisation - including millennials?
Charles Ferguson: Before looking at strategies on how to retain and recruit the best talent, organisations and their senior leadership teams have a clear vision of success. A recent CFO survey commissioned by Globalization Partners revealed that CFOs view 2021 as a year of success and accelerated growth, not just a rebound year.
CHROs and the C-suite must define what success looks like to them and what their growth levers are. Those levers could include expanding their total addressable market, tapping new customer segments, entering new markets, updating products and services portfolio, or expanding partner ecosystem.
Once leaders identify the growth levers that they can pull, it will be so much easier to map out the best talent retention and acquisition strategies that support them.
Talent retention
Talent retention is determined as early as the first interview and the onboarding process. With the prevailing remote work model, new employees may find it difficult to form bonds with their colleagues or to have a sense of belongingness. It is, therefore, crucial to get this initial phase right.
Employee's welfare and perks need to be reimagined. Besides optimised remote work access, flexible work schedules, mental health support, career growth advocacy through access to training and upskilling should be well thought out.
As companies expand, diversity and inclusion awareness must be an ongoing process until a global mindset becomes the norm.
Talent recruitment
A top benefit of embracing remote work is the opportunity to hire talent worldwide, as borders are virtually disappearing. At the same time, a key challenge that global growth presents for HR teams is not just expanding their talent search on a global scale but finding ideal candidates within this newly widespread talent pool.
Hence, the ability to quickly identify, onboard, and manage new employees across the world is going to be key to success. This is where the Employer of Record (EOR) model helps.
Through a partner like an EOR, firms can focus on their core business while the EOR manages the onboarding of international employees, compliance, payroll and administration of employee benefits, and ultimately, employment risk management.
The reality is that remote work is not the 21st-century version of "off-shoring", or "BPO 2.0". Certainly, there may be instances where businesses are seeking to hire in lower-cost jurisdictions; this is always going to be a consideration.
However, at present, cost is not only measured in salary expense. It is an opportunity cost. Companies need to consider the cost impact of not hiring the best talent, of not hiring diversity into the business, of not future-proofing the expansion opportunity by having local expertise.
This is about exploiting a faster time-to-value, and thus it is a strategic imperative.
What emerging technologies will disrupt HR/HCM?
Charles Ferguson: Going forward, we are likely to see greater regulation – potentially in areas such as employment rights, accessibility of data and the cash and liquidity buffers held by large businesses. We will likely see a rapid acceleration towards "e-government", the digitization of healthcare and the role of the state in its universal provision.
This will lead to the need for firms to accelerate digital adoption and partnerships to enable reimagination, particularly in compliance and process, enabling you to focus on your core business.
Aligned to the revolution brought about by remote work and the rapid adoption of technology required to enable it, HR is at a nexus point in bringing new tech developments into the business.
Cloud-based HR, RPA enabled systems in recruitment and onboarding, solutions for managing engagement of gig and contract workers, continued enhancement in performance and learning, AI everywhere… and of course, analytics and security will dominate the HR tech landscape for years to come.
Today's market is increasingly challenging for organisations working in the global arena, not least of which because of Covid-19. Volatile conditions, rapidly changing legislation, rising competition means to survive in today's world organisations must be scalable, agile and ready to proactively move or worst case- react quickly to the changing conditions with which they are faced.
The stakes are high; failure to innovate, develop, evolve and adapt could be fatal- HR as never before is called upon to play a leading role in driving a strategic people agenda- it is People that drive over 70% of the cost in an organisation, it is people that innovate and drive growth and sadly it can be non-compliance related to people that collectively crush entire organisations.
Globalisation, demographics, compliance, integration and talent represent five key elements all of which are forcing HR to think about how they can be more strategic and forward-thinking, to drive success.