Global media platform and adtech innovator Teads continues its expansion into the Asia Pacific by opening an office in Taipei, Taiwan, it's seventh in the region.
Teads operates a leading, cloud-based, omnichannel platform that enables programmatic digital advertising across a global ecosystem of quality digital media. As an end-to-end solution, Teads' modular platform allows partners to leverage buy-side, sell-side, creative, data and AI optimization technologies.
Teads partners with the leading marketers, agencies and publishers through a team of 1,200+ people in 50 offices across more than 30 countries.
For advertisers and their agencies, the company offers a single access point to buy the inventory of many of the world's best publishers and content providers. Through exclusive global media partnerships, Teads enables advertisers and agencies to reach billions of unique monthly users in brand safe, responsible advertising environments, while improving the effectiveness and efficiency of digital ad transactions.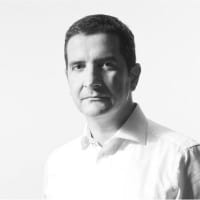 "As we continue to expand our APAC presence, with new projects, innovation, and consistent double-digit growth, we are excited to launch Teads in Taiwan and are thrilled to be able to kick off with three senior Teads members. Taiwan is an advanced advertising market and a strategic country for global clients & and partners. I look forward to seeing the Teads Taiwan team thrive." Christian Guinot, chief executive officer, Teads APAC.
The company's entry into the Taiwanese market follows recent announcements including Teads Ad Manager becoming the first cookieless platform on the open web, as well as the announcement of its partnership with Impact+, the solution to reduce greenhouse gas emissions of digital advertising.
The partnership's goal is to measure and optimise the carbon footprint of all campaigns run through the platform. With its continued expansion into the APAC market, Teads will further discover and nurture local talent as well as support local Taiwanese businesses to achieve their goals for sustainable growth, long into the future.