It is hard to argue that cloudification has become a de facto strategy for every company looking to digitally transform their business.
Gartner forecasts the worldwide public cloud services market to reach US$266.4 billion, growing 17% from US$227.8 billion in 2019.
Sid Nag, research vice president at Gartner, cloud adoption is mainstream. "The adoption of next-generation solutions is almost always 'cloud-enhanced' solutions, meaning they build on the strengths of a cloud platform to deliver digital business capabilities," he added.
Figure 1: Benefits of public cloud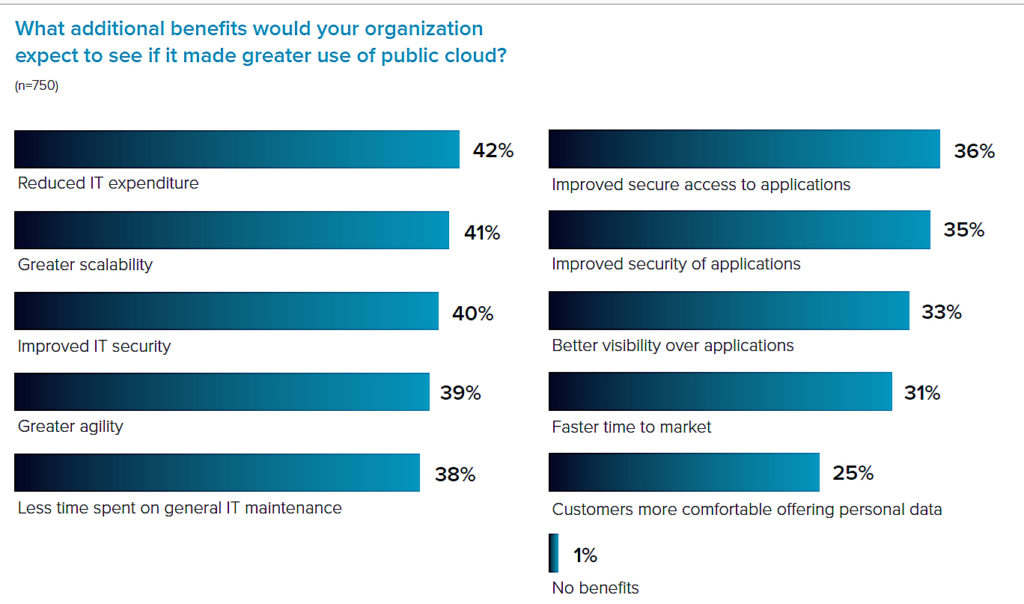 Source: Vanson Bourne, 2020
Harnessing the power enterprise cloud
Leading organisations are shifting to native cloud ERP solutions because these deliver what leadership see as key drivers of cloudification of business (see Figure 1 above).
A Gartner survey of businesses moving to cloud-based ERP cited agility (64%) as the foremost reason.
Figure 2: Why acquire cloud ERP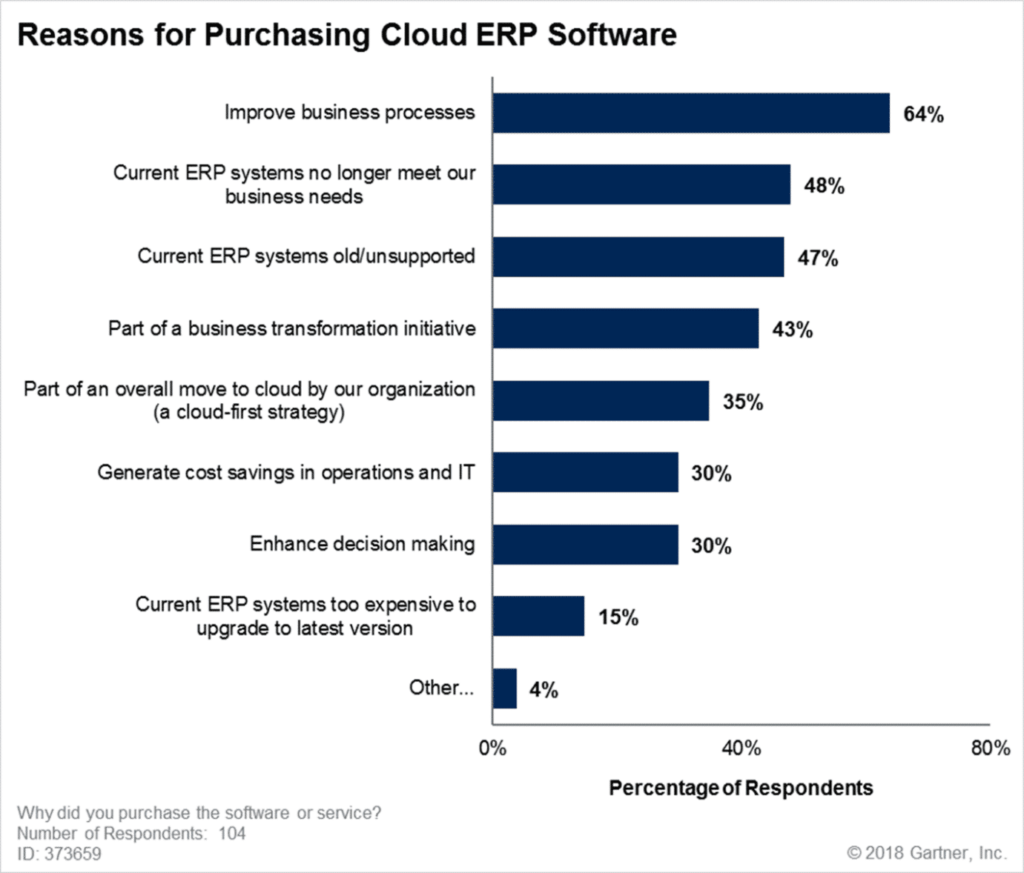 Source: Gartner 2018
In defining what an enterprise resource planning strategy brings to the business, Gartner lists four key benefits: a catalyst for business innovation, a platform for business process efficiency, a vehicle for process standardization, and IT cost savings.
Want to know how you can achieve these key benefits? Click here to download this Oracle NetSuite paper, Supporting the switch: Why IT executives are choosing a true cloud ERP solution to drive business growth.