Before cloud computing, on-premises data centres would be over-provisioned with servers, storage and switches because IT needs to anticipate peak demands. This resulted in high setup and operating costs (you need facilities to house this equipment, power, and cooling to keep these operating efficiently and people to operate and manage these) that are justified with reasonings like it is more expensive to have to acquire additional compute, storage and connectivity at the time you need it. Business leaders also use the often-quoted statement: "It's the cost of doing business."
Research from Future Facilities shows that data centre operators build three data centres for every two they need. Unfortunately, over-provisioning doesn't guarantee uptime as acknowledged in a Sapio Research of 152 data centre planners – 85% of operators experienced outages in the 12 months leading to the survey.
Cloud computing promised to alleviate this over-provisioning approach by IT by handing over the requirements to third-party service providers who mitigate the cost of overprovisioning by selling computing resources to multiple customers. Problem solved!
That was then. Today, the reality of running a digital business is that businesses want the flexibility of cloud computing, the security of on-premises infrastructure, and the desire to keep legacy applications running. Just as important, many enterprises have realised that vendor lock-in also exists in the cloud (more on that later).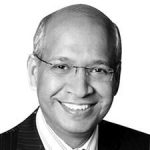 As enterprises face increasing urgency to execute on digital initiatives, Gartner predicts that for 2022, the cloud will be the centrepiece of new digital experiences and successful IT leaders will pursue cloud-native platforms and practices to build and transform application portfolios in support of digital competitiveness.
Milind Goverkar, distinguished VP at Gartner said "there is no business strategy without a cloud strategy" and that the cloud-first policy for onboarding of new workloads will be the norm moving forward.
He acknowledges that the cloud democratises access to technology. It is a platform that provides a rich ecosystem of digital services that includes customers, suppliers, and partners. "Cloud enables businesses to differentiate via their core competencies," he continued.
Open hybrid cloud is an IT strategy to leverage the benefits of public and private cloud at the same time. FutureCIO spoke to Josep Garcia, vice president and general manager for ASEAN growth and emerging markets at Red Hat, Asia Pacific, for his take on open hybrid cloud strategies and how this approach may solve the issue of vendor lock-in, security and keeping legacy applications running – for a little bit longer.
Click on the PodChat player above to listen to the full discourse.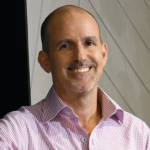 What does open in hybrid cloud strategy mean and is there any difference in how hybrid clouds today are being designed, implemented, and managed?
Josep Garcia: The keyword here is 'open'. It does not lock customers into a particular cloud vendor and that is the big differentiator about open hybrid cloud. It is for companies to be able to run workloads on-premise, on their private cloud or any public cloud.
How do I determine if an open hybrid cloud is essential for my business model?
Josep Garcia: To survive and to keep growing, businesses today need to continuously innovate, and IT enables that business innovation. It is all about applications that companies buy or build that help them gain insights into their data or connect better with suppliers. You need a technology foundation that is extremely agile and avoids lock-in.
What do I give up or will eventually give up in my current infrastructure architecture if I want to embrace an open hybrid cloud strategy?
Josep Garcia: You give up using all those cool and nifty features that some of the public cloud providers are releasing. They are innovating quite rapidly and releasing functionality that, while it might help tactically to build innovation in the business, will eventually lock you down.
What questions should non-IT executives be asking the CIO or the CTO as it relates to the viability of an open hybrid cloud strategy?
Josep Garcia: I would recommend the C-suite to ask is, first, "is our current cloud strategy that the CIO is proposing for the organization locking us into any particular vendor?" Second, which is also very important and related to innovation, is "what if we need to refactor any application? If we need to improve on any application that we develop, what is going to be the cost of that with our current cloud strategy?"
For CIOs or CTOs considering an open hybrid cloud strategy, what should they be asking their technology provider or partner?
Josep Garcia: Ask the provider how difficult or how expensive will it be to move any of the workloads that we are going to deploy on a public cloud in-house, do we redevelop any of the workloads and how long is it going to take and how expensive will it be if I want to bring that back in-house?
How do I mitigate the risk of, and these are the 3 things I need you to look into, how do I mitigate the risk of a) interoperability, b) compatibility and c) security if I am considering an open hybrid cloud strategy?
Josep Garcia: I will focus on two things. First, avoid using any of the proprietary features that some public cloud providers offer to avoid lock-in and have the flexibility to deploy workloads anywhere without having to refactor or redevelop them. Second, look at the security foundation because once you have many applications deployed, it will be significantly vulnerable. Software is never 100% safe.
What is your advice for CIOs and CTOs as well as business leaders as regards their IT architecture strategy for going from 2022 and beyond?
Josep Garcia: Having IT architecture that enables innovation is critical. If you are moving workloads to the cloud, make sure to use open hybrid cloud principles and architectures for a more flexible infrastructure and prevent lock-in.