A couple of decades back, as a marketing executive for Asia, I learned that in some cultures, an invisible wall fenced the executive suite with the top echelons of management the domicile of men. Sure, there were women leaders, but they were few and far in between, and they mostly existed in departments like human resources and finance.
Fast forward 2022 and the latest World Economic Forum report, Global Gender Gap Report 2021 INSIGHT REPORT MARCH 2021, warns of a reversal of what was until 2020, a progression in closing the gender gap.
The report warns that gender-sensitive recovery strategies will be critical in making up ground lost during 2020 to prevent long-term scarring in the labour market.
Leaders have an unprecedented opportunity to build more resilient and gender-equal economies by investing in inclusive workplaces, creating more equitable care systems, advancing women's rise to leadership positions, applying a gender lens to reskilling and redeployment and embedding gender parity into the future of work.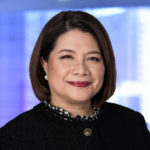 In acknowledging the existence of bias in the workplace, Rossana A Fajardo, EY ASEAN business consulting leader, says "we are all different and these differences can encompass race, gender, or nationality. Bias occurs not because of the differences themselves but because we are not able to embrace the things that make us different or unique."
In celebration of International Women's Day 2022, FutureCIO has spoken to women in leadership positions for her perspective on breaking the gender bias in the workplace.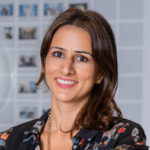 Preet Grewal, Head IDEA (Inclusion, Diversity, Equity & Accessibility), JAPAC at Twitter believes that everyone should have the right to be respected, treated fairly, and have equal opportunities to develop and grow in their workplace.
"Bias negatively impacts the above and creates barriers in the individual's ability to feel a sense of belonging in the workplace. Research shows that exclusion can feel similar to physical pain and can have a long-lasting impact on job performance, ability to connect with others, perception of self-worth, and mental health," she continued.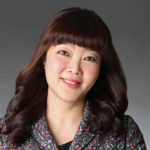 Florence Chow, CHRO, Hitachi Asia, philosophises that bias by nature can be conscious or unconscious, and they are formed by our own experiences, surroundings, and perspectives.
"In the workplace, bias can be manifested in many ways starting from the hiring process to promotions. In the hiring process, bias happens when a hiring manager's decision to hire is swayed by social factors such as the candidate's race or age," she observed.
In Asia, why does bias exist? How do you identify that it exists (is tolerated)?
Rossana A Fajardo: In Asia, due to cultural norms, career women who are wives and mothers are occasionally assumed that they may not have the time to take on bigger roles as this will take time out of our other roles. I have heard capable women saying, "I chose my family over my career", but it shouldn't be the case.
Florence Chow: There is pre-existing bias in Asia that women prioritise personal responsibilities overwork due to cultural attitudes and beliefs in the region. Women remain under-represented when it comes to career progression, especially in leadership roles and overseas postings. In Southeast Asia, women only account for 32% of the tech sector. The bias remains largely unchallenged due to the mostly patriarchal Asian culture.
Why do both genders tolerate the bias?
Rossana A Fajardo: Both genders may consciously or unconsciously tolerate the bias because it's inherent and woven into our ways of thinking and working and therefore more challenging to identify and address. It can be out of real and honest care or concern that we fail to recognise we are creating norms that amplify bias in the workplace. Women may sometimes be unconsciously biased against themselves too.
Florence Chow: Bias exists today because sometimes it can be unconscious, and a lack of understanding of the benefits of diversity stops efforts to change conscious bias. Personal differences like gender and nationality are good for business - they help foster innovation, enter new markets, and attract talent. We need to recognise the benefits of diversity and create an environment where people honour their differences.
How do you break the bias? Where do you start?
Rossana A Fajardo: It can start with educating both men and women colleagues that biases exist at the workplace – how to spot and address behaviours that perpetuate the biases. At EY, we host coaching sessions in which we encourage discussion on unconscious bias, in a way to help break the bias and to support the closing of the gender gap.
Florence Chow: A strong Diversity & Inclusion (D&I) strategy incorporating diverse talents and creating an inclusive environment is key. Hitachi is proud of our 20-year history of D&I. With over 350,000 employees worldwide, we leverage diversity by implementing a process for behaviour change and creating an environment where people can be themselves. We recently pledged to achieve 30% women and non-Japanese in the executive class by fiscal year 2030.
Preet Grewal: We can all #BreakTheBias with conscious inclusion. Biases exist in all humans; we need to learn about these biases, be aware of when and how they show up and be intentional about our actions and words to mitigate the impact – especially if we are in a position of power in the workplace.
How do you build buy-in from everyone in the organisation? Will coming from the top make a difference?
Rossana A Fajardo: Securing buy-in comes with the mutual understanding that diversity is critically important to arriving at the best ideas. At EY, one of our strategic priorities is to build high performing teams. To make meaningful cultural change, we recognise and embed the value of diversity & inclusion across our recruitment programs, experiences, career and performance management, and recognition
Florence Chow: Over the past few years, we have positioned diversity management as a key ingredient of our management strategy. This allows us to implement our D&I strategies across the Hitachi group and create a workplace where people of different gender and diverse backgrounds can thrive.
Preet Grewal: Yes, coming from the top drives leadership support, accountability and principles of inclusion, diversity, equity, and accessibility to be embedded in the core business. Buy-ins, therefore, become a two-way communication to ensure that senior leadership is listening to what is most important to different employee communities. At Twitter, we do this by having our global leadership team become executive sponsors for each of our Business Resource Groups.
Give one recommendation for building a workplace without bias
Rossana A Fajardo: Keep an open mind regardless of one's gender when it comes to hiring, in performance reviews, or in assigning leadership roles. It is also important for organisations to recognise the areas where capable women need to be assisted and provide support so that they can progress and excel in specific areas.
Florence Chow: Technology such as job-based HR management can potentially break the bias, especially unconscious bias. It aids in gathering data which enables better decision making. At Hitachi, we implemented an HR system called "HiNext", which enables talent visualisation and the creation of accurate talent profiles by skills. This helps paint a holistic picture of talents, not factoring in social categories like gender or age.
Preet Grewal: Personal biases are harder to eradicate, and systemic changes can take time, but both are very important for building a workplace without bias. An important step for companies to take is ensuring that the communities who are most impacted by bias are heard and at the centre of solutions and allow themselves to be held accountable by setting goals and tracking progress.