Cybercriminals successfully encrypted data in nearly 75% of ransomware attacks in healthcare organisations according to "The State of Ransomware in Healthcare 2023," shared by Sophos, the highest rate of encryption over the past three years.
Meanwhile, the lowest rate of disruption reported by the sector over the past three years was reported, as only 24% of healthcare organisations were able to disrupt a ransomware attack before data encryption.
Losing ground
"To me, the percentage of organisations that successfully stop an attack before encryption is a strong indicator of security maturity. For the healthcare sector, however, this number is quite low—only 24%. What's more, this number is declining, which suggests the sector is actively losing ground against cyber attackers and is increasingly unable to detect and stop an attack in progress," said Chester Wisniewski, director, field CTO at Sophos.
He adds that ransomware attacks continue to grow in sophistication, and the attackers are speeding up their attacks with a median time of only five days, taking place after regular business hours for 90% of organisations.
Preventing attacks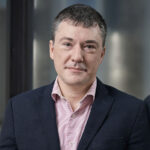 Sophos recommends strengthening defensive shields with security tools that defend against the most common attack vectors; optimising attack preparation by backing up, practicing recovering data from backups and maintaining an up-to-date incident response plan; and maintaining security hygiene, including timely patching and regularly reviewing security tool configurations.