The global machinery and equipment industry stands at a critical moment as it confronts a whirlwind of disruptive forces, facing its leaders with fundamental and accelerating change over the next decade.
Bain's Global Machinery & Equipment Report observed that leaders in the industrial and machinery equipment industry recognise that change is constant, the approach will have to be different if they do not want to become just another player in a commoditised market.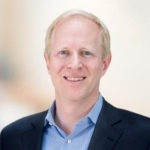 "The tectonic shifts reshaping the entire machinery sector are being driven by rapidly intensifying competition, a slowdown in hardware-centred innovation, and the power of digitalisation to radically change virtually every aspect of the business," said Michael Staebe, leader of Bain & Company's Global Machinery and Equipment practice.
He added that the industry's traditional focus on smarter, faster, cheaper machines as the key to driving growth is no guarantee of success.
"Even the most technologically advanced machines, and their makers, are not immune from disruption," he opined.
Bain says the industry is moving from its current "beyond the machine" to "machinery as a service." This means combining makers' hardware with software, automation and services developed around the machines. It means delivering tightly integrated solutions that are precisely tailored to customers' needs—and within dramatically altered new business models.
The future is services-based solutions
In the industrial automation sector, the share of profits coming from hardware will fall from 31% today to just 23% by the end of the decade. The rest of the profit will come from bundled software, services and solutions. In some sectors, companies already generate more than half of their sales and 100% of their profits from services.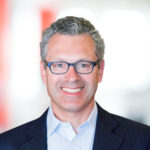 Thomas Lustgarten, leader of Bain & Company's Global Advanced Manufacturing & Services practise, predicts this shift to software and services will be the norm. By 2030, the leading machinery companies will sell most equipment as only a part of bundled solutions that include software and services, further cutting hardware's contribution to profits.
"In many cases, companies making this shift have the chance to capture market growth rates several times those of their current businesses," he added.
It will be a difficult journey for most as Bain says fewer than 5% of industrial companies have successfully executed a technologically or digitally based transformation.
Industrials that put effort into digital are four times more likely to outperform the competition—but two out of three digital laggards are worse performers than the competition, according to Bain & Co.'s 2019 survey of 205 industrial businesses.
Sustainability initiatives to lead the way
Bain says the changes that are occurring as part of digitalisation and Industry 4.0 are just part of the story. Businesses are striving to become more energy-efficient, less wasteful, and to tailor operations to improve the circularity and recyclability of machinery products.
As in other industries, machinery makers are already changing operations and supply chains to reduce greenhouse gas and carbon emissions and pursue net-zero goals. But for this sector, the implications go deeper.
Bain says a "Great Retooling" is underway as nearly every industrial and manufacturing company rethinks its operations. Machinery businesses that quickly grasp the potential and develop the products and services to allow customers to meet decarbonisation goals are likely to gain first-mover advantage in a huge transition set to last decades rather than years, the report finds.
Retooling for resilience
The pandemic revealed more systemic supply chain vulnerabilities. The socio-political-economic turmoil of recent years, including the Ukraine-Russa war, suggests disruptions will continue, maybe even become the norm.
These and future unexpected disruptions reinforce and extend the market for machinery makers to equip customers for the future with the equipment that ensures more resilient and sustainable supply chains.
As supply chain executives shift investments to prioritise resilience and flexibility over cost and speed, machinery companies must provide the tools and equipment to meet these objectives while simultaneously meeting the urgent aim of greater resilience for their own operations.
What China can teach us
China, long the manufacturing base of the world, is itself drawing lessons from Chinese tech start-ups and other insurgents to introduce a new generation of innovative service offerings. The cloud service Machine Commander, offered by the Chinese start-up Zeaho, offers real-time monitoring of construction sites to improve equipment efficiency is one example: it has 135,000 units of equipment connected to its cloud-based platform just seven years since it was founded.
In response to the looming threat, original equipment manufacturers (OEMs) surveyed by Bain plan to offer "predictive maintenance" of machines by 2024. 95% will provide remote maintenance and new services geared to operational efficiency.