Paraphrasing Bill Gates: "Banking is necessary. Banks are not," it is still astonishing that banks seem to take time when it comes to opening a bank account. How much time will a banking customer be willing to spend waiting to get served?
Of course, banks are merely complying with established local and international banking rules to stem money laundering by applying "know your customer (KYC) during the onboarding process.
Banks know full well that customers want a seamless banking experience. The rising adoption of digital banking is proof of that. In a FICO survey of banking habits among customers in Asia, it was noted that digital banking is on the rise with Asians more likely to open a bank account in 2021 compared to a year ago (66% among Thai, 63% among Vietnamese, 61% among Filipinos, 59% among Indonesians and 57% among Malaysians). See Figure 1.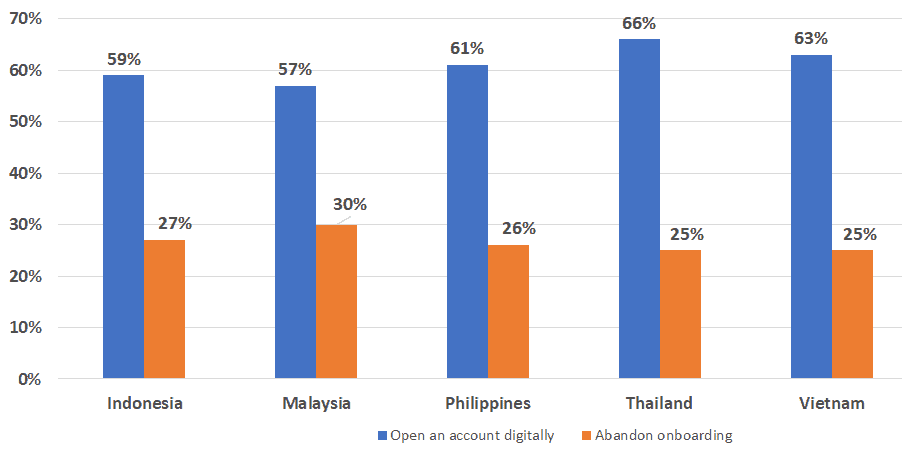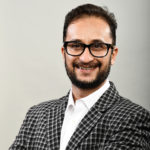 Aashish Sharma, senior director of decision management solutions for FICO in Asia-Pacific, opined that the pandemic is driving a digital-first mindset among consumers in these markets. He added that despite these markets having a strong banking culture, the number of consumers preferring to open bank accounts digitally continues to grow.
But there is a caveat. While consumers may have no choice but to stick it out when they do visit a bank branch to open an account – maybe it's the free air conditioning or just a feeling of being important – they are less forgiving when it comes to digital.
The same survey noted that Thais (25%) and Vietnamese (25%) consumers prefer to answer fewer questions during the digital onboarding process. Malaysians are the most patient at 30% followed by Indonesians (27%) and Filipinos (26%).
The similarity in consumer behaviour is even more glaring when viewed across three banking products: opening a savings account, transaction activities or the more recent Buy Now Pay Later products (see Figure 2).
The numbers, however, are not very far off and suggests that product managers at banks be wary about asking too many questions during the digital onboarding process.
The survey found that any disruption matters. Asking people to scan and email documents or use a separate identity portal causes almost as much application abandonment as asking them to visit branches or mail in documents.
Rigour is ok for certain products
The FICO survey noted that consumers are more forgiving when applying and onboarding for specific high-value financial products, such as mortgage loans.
Still, digital mortgage loans in the region remain a nascent opportunity compared to the US and UK markets with only 25% of Malaysians, 26% of Indonesians, 27% of Thais, 28% of Filipinos, and 31% of Vietnamese acknowledging interest to open a mortgage loan digitally.  
Friction – an opportunity in waiting
For Sharma, the friction creates opportunity.
"Either you solve it for your customers today, or a competitor will do it tomorrow. Consumers want banks to find answers to application questions through technology approaches such as improved identity checks, transaction history analysis, open banking and government databases," he suggested.