The digital transformation market size is to grow from USD 695.5 billion in 2023 to USD 3,144.9 billion by 2030, at a Compound Annual Growth Rate (CAGR) of 24.1% globally, according to a report by Research and Markets.
Among regions, Asia Pacific (APAC) registered the highest CAGR from 2023-2030. The region has witnessed rapid advancements in technology with the expansion of the mobile devices market, internet connectivity, and utilization of cloud computing. Government institutions in the APAC region are also promoting digital transformation knowing that it drives economic growth, stability and competitiveness. To facilitate digital transformation, policies are being implemented to provide incentives, and invest in digital infrastructure in the region.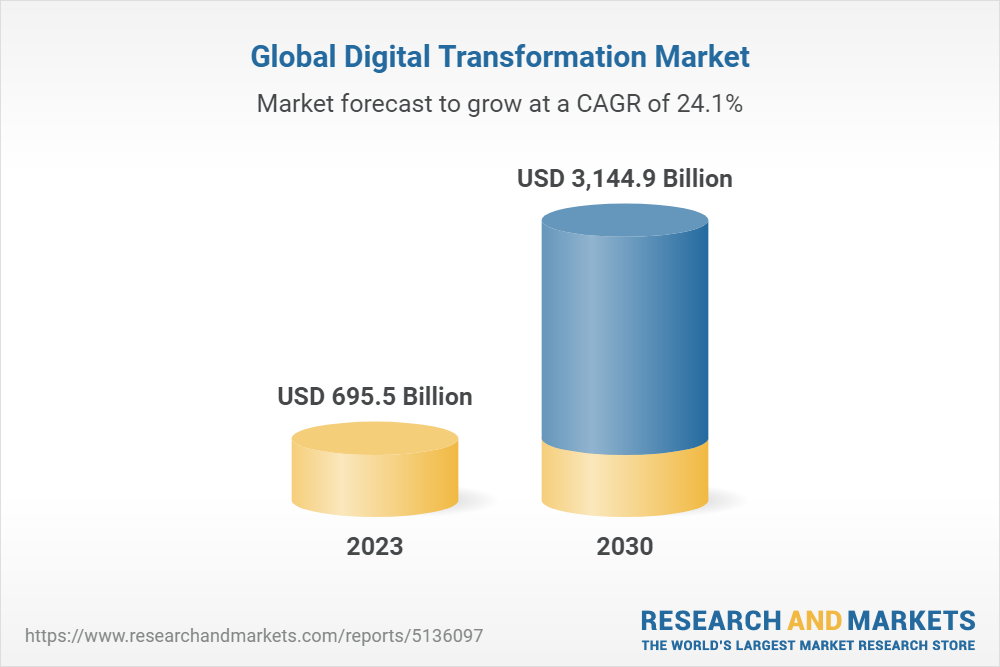 Drivers and restraints
Digital transformation entails the integration of cutting-edge digital technologies, such as AI, ML, cloud computing, big data & analytics, mobility, and social media management, across various aspects of a business to increase operational effectiveness and provide enhanced value.
Among the drivers of digital transformation growth are rising adoption of big data and other related technologies, advent of ML and digital transformation, cost benefits of cloud-based digital transformation solutions, rapid proliferation of mobile devices and apps, and adoption and scaling of digital initiatives
The changing regional data regulations to lead to time-consuming restructuring of predictive models, data security concerns and issues about privacy and security of information are among the restraints of digital transformation.