The disruption caused by the COVID-19 pandemic in has significantly impacted banks and financial services firms. KPMG research revealed that financial services business leaders continue to face many challenges. They are re-setting revenue projections, trimming costs quickly, and focusing on survival, while trying to demonstrate empathy to severely distressed customers.
KPMG recommends that banks/financial institutions revisit their digital transformation plans and increase digital services and tools, such as new applications, to enhance the customer experience. But delivering apps at high speed is essential to survival. Can financial services organizations keep up?
OutSystems research on the state of application development dives into how banks/financial institutions, among other industries, are performing. Conducted in early 2020, the OutSystems survey of 2,200 IT professionals asked them how fast their organizations respond to change, what app dev challenges are holding them back, and what makes them more (or less) ready for change.
Analysis of the responses from the surveyed financial services companies and revealed in the ebook, The Speed of Change: App Dev Priorities in an Era of Crisis and Recovery, Financial Services 2020, with added insights from KPMG.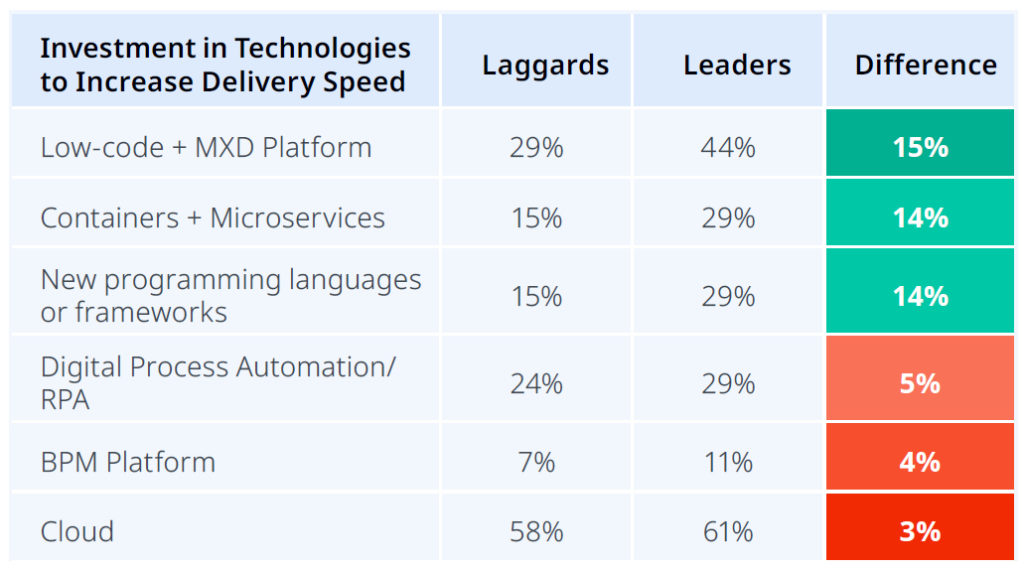 Click on the link to download your copy of the report and find out how financial services firms are shifting their digital priorities and responding to the continuous high demand for applications, while grappling with difficulty hiring new development talent.
You'll discover that those delivering applications fast are the ones poised for success and you'll get tips for ensuring a leadership position in the race for speed and adaptability.