Trends like hybrid work and increased adoption of IoT devices have placed the network at the forefront of today's digital acceleration. Network modernisation is a continuous process. By 2025 50% of organisations in Asia Pacific are expected to prioritise connectivity resiliency to ensure business continuity and help deliver a modern network for their business.
However, the tug-o-war between faster connectivity and secure connectivity continues to plague enterprises globally as networks increasingly become multi-distributed. As CIOs focus their time and expertise on security management this year, network providers need to innovate flexible solutions to address the demand for greater network agility and security.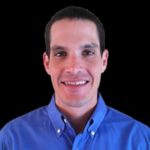 By 2025, 30% of midsize to large enterprises will adopt Network-as-a-Service (NaaS) solutions to enable operational agility and flexibility in their network management. This indicates that businesses are moving towards cloud-based collaborative solutions to support the highly distributed enterprise in a secure and resilient manner.
Andrew Lerner, VP analyst for Gartner noted the ton of hype lately over "NaaS" (Network as a Service). Enterprises generally like the notion of a flexible, consumption-based networking model regardless of user or application location (very cloud-like).
He cautioned that not everything labelled NaaS is the real thing. "We've seen things marketed as NaaS that range from (basically) hardware leasing to a true aaS offering," he added.
Jon Green, chief security officer for Aruba, a Hewlett Packard Enterprise company, says customers they deal with typically concede that operating the data centre or provisioning of network services is not a core business. Intent on focusing on their core business, for example making pizzas or serving fried chicken, these organisations say they prefer to outsource the provision of networking services to someone else.
Why NaaS
"That's kind of the idea for Network as a Service. Just as Amazon Web Services has done the job a good job of building data centres and delivering computing services and all sorts of other types of cloud services. You go to them, and you and you don't need to worry about building those things yourself," said Green.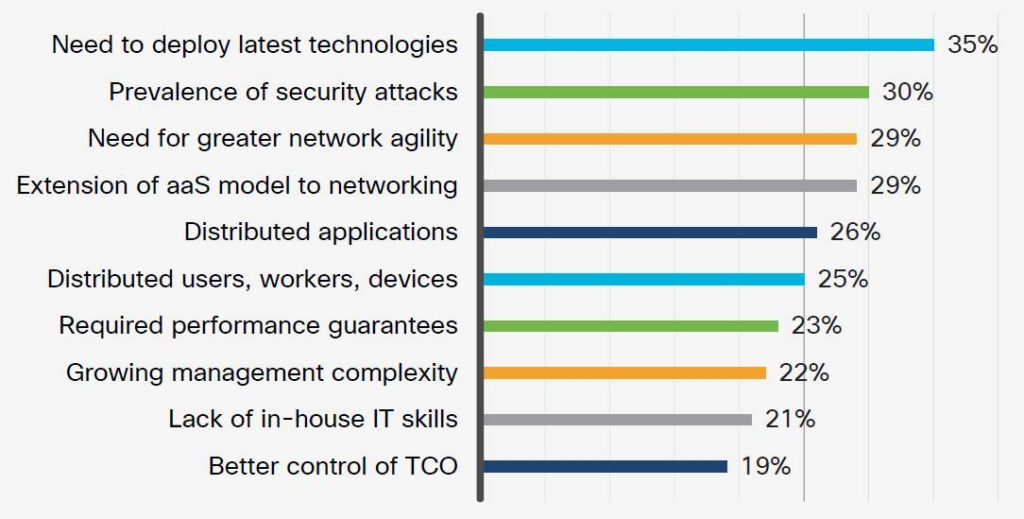 In elaborating, he goes on to comment on the advantages of NaaS, including freeing up capital. Green posits that historically a company would invest capital to acquire the network infrastructure and operate it. He concedes that NaaS will not save the company money but by putting the cost of network connectivity into an operating experience leaving the CFO with capital to invest in the business. NaaS also simplifies the process for IT by assigning the job of network lifecycle management to someone else.
According to Green, their customers do not have people sitting around waiting to be told what to do. They have many projects to contend with. NaaS gives them back time to do other things. "The more time we can give back to them the better," he opined.
Alternatives to NaaS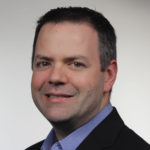 Green concedes that there are alternative options to NaaS. It depends on the company; how good its networking engineering team is if there is extensive customisation or specialisation that is involved.
He clarifies that NaaS is ideally suited for standard networking needs in an office environment. It does not allow for a lot of customisations. "You can choose what you want within a given catalogue, but the list is not infinite. When deciding to go NaaS you will have to balance between the extent of customisation you need versus what the service provider can offer," he added.
He said for all other customisation needs, the company can always consider a managed service approach.
NaaS deployment strategies
Green believes that a pilot approach makes sense when considering NaaS. "Try it on one side, one office, one building depending on what unit of scale is expected. The providers are going to be flexible on things like that. We specifically will say from a contract standpoint, you can scale that up. You can also scale that down," he continued.
He openly acknowledged that some lock-in conditions or minimum terms albeit there is the ability to adjust those things.
Click on the PodChat player and listen to Green talk about the what, why and how of Network-as-Service.
What is Network-as-a-service (NaaS)? What is it not?

What are the characteristics of a NaaS – viewed from a (i) CIO and a (ii) business user's perspective?

How does NaaS work? What infrastructure must exist on the customer side for NaaS to become feasible?
What are the top three (a) business drivers and (b) IT drivers for adoption/use of NaaS?
Why would a CIO consider adopting NaaS over the conventional in-house approach?

How should a CISO get involved in the evaluation/implementation of a NaaS?

What IT strategy is an alternative to NaaS?

When should this alternative be considered over NaaS and vice-versa?

Given that NaaS is a relatively new approach, would it make sense to (a) do a pilot first; (b) try a limited or small-scale NaaS implementation, or (c) go all in at the get-go?
What should be the metrics/outcomes that will weigh heavily on whether a NaaS strategy is a success or not for a company?
What questions to ask internally (to the CIO)?
Is it possible to discover somewhere along the line that NaaS is not for us?