Sales of SD-WAN solutions generated revenues of $844 million, up 30% from the previous year. This suggests that the COVID-19 pandemic is not having a significant negative impact on SD-WAN demand and could even be boosting aspects of the market.
Omdia projects SD-WAN revenue of $5.5 billion for 2025 which represents a $100 million increase from its previous forecast, published in June 2021.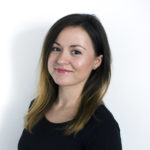 "We continue to expect 2021 to be a stellar year for SD-WAN," said Dominika Koncewicz, senior analyst, data centre IT and software-defined networks, at Omdia.
She explained that deployments are boosted by the need to enable remote working and provide a stable and secure connection for virtual collaboration. SD-WAN vendors are updating their go-to-market strategies and product portfolios to better target this use case.
"Despite SD-WAN technology being mature, vendors also continue to seek new ways to solve the challenges faced by IT departments, including offering customized solutions," she continued.
Analytics, AI and automation are coming
The work-from-anywhere trend has also created a requirement for better management capabilities that provide network visibility, analytics, and tools to improve network performance.
The effects of healthy competition are visible in the SD-WAN market with vendors increasingly looking to differentiate by adding analytics automation and artificial intelligence (AI) features to their offerings.
Shifting vendor landscape
The second quarter of 2021 was strong for most SD-WAN vendors who posted positive year-on-year growth. VMware continued to lead in the market with 18% share of revenue, while the second position this time belonged to Versa who took over Cisco. Versa had 17% share of the SD-WAN market revenue and Cisco had 15%.
Versa reported particularly strong performance, growing their revenue 16% quarter-over-quarter and 93% year-over-year. The vendor indicated that layering security over their SD-WAN offerings has had a positive business impact. Moreover, increased collaboration and partnership with tier 1 OEMs like Dell helped Versa win new clients.
Koncewicz observed an ongoing consolidation in the SD-WAN market, noting that acquisitions such as those of Silver Peak by HPE and other vendors are not done yet.
"In the past quarter, Extreme Networks announced their intent to acquire Ipanema from Infovista. Given Extreme Networks' existing investment in AI software, we expect to see new capabilities, powered by AI, being added to Ipanema's SD-WAN, which should bring extra value to Ipanema customers," she concluded.
SD-WAN revenue by vendor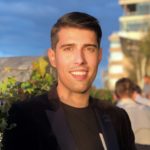 "As demonstrated by the developments in Q2 21, we should anticipate more innovation around the use of AI and machine learning (ML) to automate tuning for better performance and end-user experience," said Vlad Galabov, director, cloud and data centre research, at Omdia.
"Combining this with security features and an as-a-service delivery model looks to be the winning long-term strategy in the SD-WAN market."