I met Michael Dell once a long time ago. It was 2006, he was attending a press conference in Hong Kong. It so happened at the time there was an incident about some Dell laptops with defective batteries. It was memorable because for the few times Dell was in town, I had a chance to see him up close.
It was even more memorable because I got to ask Dell about the innovation the company was founded on – its supply chain. Everyone else asked about the battery.
Its been more than a decade since and times have changed a lot for both Dell and the rest of the technology industry. The world has faced many a crisis – man-made, natural and everything in between.
Innovations, which comes in many forms, continue to change the way we live and work. At the time of this writing it is July 2020, and the world is distressed going in and out of a raging pandemic. But the distress that will have the most significant impact may be economic.
Businesses, including those in the technology ecosystem, are turning every which way to stem the tide of the destructive disruption – to find a silver lining that would lead them out of the dire straits we are in.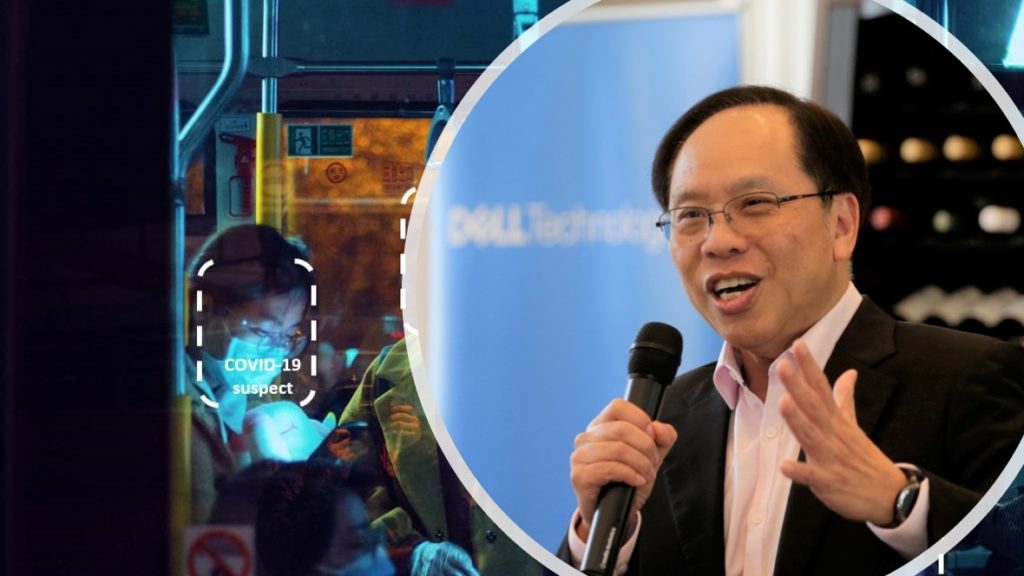 FutureCIO spoke to Eric Goh, vice president & managing director for Dell Technologies' Singapore operations, to understand how the organisation is coping with the pandemic to keep business as usual.
As various countries begin easing lockdown measures, we are seeing more companies returning to the physical workplace – companies will need to ensure that they can safeguard their employees' health and wellbeing while at work.
What are some of the challenges that companies might face during this process?
Eric Goh: Our top priority continues to be protecting the health and safety of our employees, customers, partners and communities where we operate. What Dell Technologies has adopted, and is recommending, is a phased approach which accounts for local government regulations, global health authorities' recommendations. We also use our internal risk assessment tool to determine the safety and readiness of returning to and remaining on-site.
Beyond external factors, companies will need to consider their operational capabilities. This includes the capacity for employees to maintain safe distancing when they return to the physical workplaces, and a protocol to determine which employees should be prioritised as they return to the site.
As we shift from response to recovery, our learnings from the overnight technology transformation are significant and they should reshape the future of work. Companies should embrace innovation and allow it to happen anywhere.
Our role is to give people the tools they need and offer flexibility, as a permanent fixture where jobs allow. In the new ways of working, our values and technology will help develop high levels of engagement and productivity.
An absolute return to the previous way of working for many of us may not be possible. Companies need to embrace new ways of working by strengthening their policies and provisions to ensure business continuity, employee experience and a motivated workforce. With health and safety as the priority, we should take a team member-centric, data-driven and customer-focused approach to return to the site.
With digitalisation efforts ramping up, many companies are incorporating technology to ensure a safe return to the physical workplace. How does Dell Technologies tap on data and science in its return to site strategy, and how do the different teams at Dell Technologies work together to devise this approach?
Eric Goh: We have a dedicated team looking through an influx of information about the virus and associated regulations and policies. The team is using technology and an objective, data-driven approach to make informed decisions and drive responsible strategies so that our team members and customers can be resilient, innovative and safe.
Harnessing the strengths of our team of data scientists and our technologies, we've created a real-time dashboard – the Inversed Risk Matrix. Tapping on data and science, the matrix incorporates data from credible sources such as Johns Hopkins, Centers for Disease Control, World Health Organization and other publicly available health data related to infections and recoveries for risk assessment.
We use three different data sources and a total of 15 different variables to calculate the overall risk score, daily average increases, etc. In addition to using this tool to determine return to site, we will monitor the trends for improvement or potential new hot spots as well.
Along with the virus-related data, we consider factors such as availability of public transport, stable healthcare system, each facility's capacity and prioritise team members' roles that need to be onsite as we plan for our return to site.
The formulation of our return to site strategy is the result of a giant team effort across various functional groups. This include HR and facilities, CIO and CSO groups have collaborated to devise this approach and enable us to make timely, data-driven decisions.
Do you foresee Dell Technologies employees continuing working from home, even as lockdown measures ease? How do you ensure employee productivity while protecting personal data privacy?
Eric Goh: We've been working flexibly for a decade. We know that our team members can be productive and innovative while working from home. We've built a culture around the idea that work is outcomes-based and not anchored to a specific place.
Our Connected Workplace programme, which was established in 2009, is a strategic initiative that allows our team members to choose the work styles that best fulfil their needs on the job and in life in a highly mobile, collaborative, and flexible work setting.
When we made the call in the middle of March to move almost all of our team members to work from home, it was an easy lift. About 65% of our team members were already leveraging our flexible work policy, and approximately 30% were working remotely on any given day.
We value our culture that puts a premium on flexibility, innovation, opportunity and sustainability. We will be expanding our Connected Workplace program to accommodate 50% of our workforce in remote work environments.
Technology readiness, the right tools, leadership, a resilient culture, and human connections are key to helping our teams do their best work. Our infrastructure and policies are designed for scale, speed, security, privacy and flexibility of access.
We will continue to use our values and technology to develop new ways of working with high levels of engagement and productivity.