"IDC predicts that by 2021 90% of enterprises worldwide will build their IT strategies around a mix of on-premises private clouds, public clouds, and their existing platforms to accommodate the increasingly diverse set of requirements of their modern applications," William Lee, research director for Cloud Services at IDC Asia/Pacific.
With most eyes and minds now planning on a 2021 strategy, and how to budget for it, FutureCIO spoke to Danny Elmarji, vice president, Presales, Asia Pacific & Japan, Dell Technologies, for his take on hybrid cloud and how it will evolve by as technology and how it will shape IT strategies in the pandemic-straddled months ahead.
What is a hybrid cloud in the context of 2020?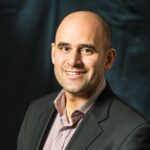 Danny Elmarji: IDC defines hybrid cloud as the "usage of IT services (including IaaS, PaaS and SaaS) across one or more deployment models using a unified management framework." Hybrid cloud platforms enable organisations to place workloads on the most appropriate infrastructure depending on the workload requirements and business priorities.
As a result of the global pandemic, organisations have had to pivot quickly – first to work and learn from home. Now, businesses are taking the opportunity to reinvent their models for a more connected, digital, automated, data-intensive and distributed future.
In a hybrid future, the reimagination of work as an outcome, not a place, reinforces the value of hybrid as the optimal cloud model to meet the fluctuating demands of new ways of working. This essentially creates a hybrid cloud for a hybrid workforce, with businesses utilising the cloud as the modern IT foundation to deliver consistent experiences across the various environments where workloads and people reside.
Is it more relevant today than 2018? Why or why not?
Danny Elmarji: Definitely! Cloud exuberance has given way to rationalisation and the development of centralised multi-cloud strategies. Even preceding the COVID-19 pandemic, IDC noted that most organisations globally were repatriating applications and data from the public cloud back onto on-premise or private cloud environments due to security concerns, performance, cost or control requirements. The future is not public or private; it is both.
Earlier, customers rushed into adopting public cloud. Now, however, we are seeing them make these decisions more strategically. They consider the time, cost and effort estimation for a complete shift to the cloud and are settling for a multi-cloud approach. One shift that has occurred since 2018 is the realisation that it is a data-and-workload-first conversation, not a cloud-first conversation.
Two years ago, when everybody was talking about cloud-first, what they meant was having everything in the public cloud. Now, what they mean is that they want the cloud-like experience – however and wherever that is going to be delivered.
Some say we are experiencing (or will experience) a cloud fatigue. How do you interpret this?
When one considers the proliferation of data across an enterprise and its importance in driving the business, the cloud has been the default answer for those organisations trying to transform and increase their operational and business efficiency.
However, the cloud is not a digital strategy and too many organisations see it as a way to digitise their business. The reality is that the cloud is an operating experience that enables the foundation for an organisation's digital strategy.
Doesn't the notion of a hybrid cloud strategy complicate the issue for an enterprise trying to simplify its computing needs with either an on-prem or cloud?
While many organisations choose on-premise environments for highly sensitive personal data, security capabilities in both public and private cloud environments are evolving all the time. A properly orchestrated hybrid cloud environment allows organisations to retain control.
A well-run hybrid cloud can rapidly deliver public and private resources, providing control and visibility to IT departments and the on-demand self-service that developers and application users expect. Having a true hybrid cloud means controlling your workloads, storage and network resources in a way that limits risk and increases productivity.
As remote work increases, integrating multiple clouds is critical so that organisations can easily scale depending on their workloads and provide the transparency needed to enhance security when required.
On-prem infrastructure is not going anywhere and storage expectations are growing. Businesses need a storage infrastructure that can handle data from edge locations to core data centres to the public cloud, while also embracing automation and cloud-like operations.
What are the three key considerations an organisation must evaluate when considering a hybrid cloud move?
Danny Elmarji: Data and workloads exist everywhere – at the edge, in core data centres and public clouds. While data and apps are multiplying, IT resources and budgets are not. For companies to turn their data into competitive differentiators, they need a way to manage it seamlessly and consistently, no matter where it resides.
First and foremost, developing a hybrid cloud strategy must start with evaluating the organisation's application portfolio and determine which applications are generally portable to the cloud. Simultaneously, it is important to weigh the advantages and disadvantages of migrating to the cloud.
Medium to large organisations have hundreds, if not thousands, of applications in their environment, most of which are not even cloud-capable without changes. There can be a few barriers to migration, ranging from requirements around security, data location and application performance to outdated technology used by the applications.
Secondly, IT decision-makers should look at creating infrastructure environments that provide for future needs and are flexible to accommodate changes. Hybrid cloud should be a part of the permanent IT mix. By operating with a consistent hybrid cloud approach, organisations can quickly respond to a changing technology landscape and protect their investment with a flexible and adaptable solution.
Organisations can lower management overhead and simplify cloud processes with a common operating experience across clouds. Instead of having to manage each cloud with its native tooling, they can have a holistic view and a single interface to work from.
Finally, it is critical to analyse the cost of ownership in the long-term. Organisations should consider a simplified way to acquire and consume on-premise IT, and this has been an increasing ask in the on-demand economy.
Adopting a consumption-based model drives out inefficiencies and frees up time and funding to focus on the critical initiatives that organisations must pursue to meet their overall strategic objectives.
Given so many hybrid cloud strategies out there, how does an enterprise decide which one best fits their business model?
Danny Elmarji: For any organisation with multiple applications, it is not economically feasible to move to the cloud with a one-time push. The change should be done via a phased approach – either a single application or one application environment at a time.
This phased implementation approach makes the design phase especially important. It is crucial to forecast the organisation's intended result before initiating the design phase. Consider the continuity of development and risk control.
By building a plan that considers the appropriate environment for business workloads, organisations will be able to take advantage of scale, management and mobility across a variety of clouds, all while ensuring security and privacy.
Consistency will drive IT operational efficiency, reduce complexity and avoid potential problems. It improves developers' efficiency as they only need to build for one environment. They will also find it easier to push code to production. IT teams could even push code daily by improving cross-cloud consistency.
With more infrastructure management consistency across clouds, it would take 35% less time on average to change where an application runs. As applications become more portable, organisations can adjust where workloads run in real-time to capitalise on changing economic profiles among clouds. In fact, increased cloud management consistency drives down overall costs, with an average estimated saving of 19%.