Digital inclusion is central to the environment, social, and governance (ESG) initiatives, and one that tech companies are actively embracing, according to research conducted by GlobalData. The leading data and analytics company notes that digital inclusion encompasses sharing skills and providing technology to the digitally excluded worldwide.
Robert Pritchard, a senior analyst at GlobalData, comments: "Digital inclusion combines altruism with commercial benefits for service providers, as well as benefits those across the globe lacking access to technology."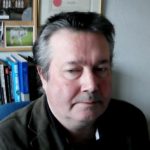 "Offering skills, equipment, and connectivity, it opens doors to 21st Century knowledge and communications for groups in both emerging economies and first-world markets lacking the means to benefit from technology."

Robert Pritchard
GlobalData's analysis of digital inclusion efforts on the part of telecom service providers around the world proved very encouraging, demonstrating a substantial and almost universal commitment to these important socio-economic challenges. The most prominent activities tend to be focused on tech education for children and the elderly, but also stretch into areas like digital skills for small and micro businesses.
Pritchard adds that service provider efforts are not just about being altruistic, they also add value in terms of brand and positioning in the communities and markets in which they operate.
"These efforts also improve relationships with regulators, government bodies, investors, and talent. Employees can develop new skills and enjoy the benefits of 'making a difference,' which, in turn, makes them happier and more loyal," he continued.
Digital inclusion strategies also address discrimination regarding gender, disabilities, religion, racial ethnicity, age, and sexual orientation: all key topics on a global and national scale.
"Telecoms service providers' commitment to digital inclusion is another example of how the sector leads in ESG, benefiting the deprived and disadvantaged, while contributing to economic growth over time as technology continues to play an ever-greater role in people's and enterprises' lives," Pritchard concluded.