According to Gartner VP analyst, Stefan Van Der Zijden, digital transformation has made it imperative for application leaders to find effective ways to modernise legacy systems. One of the biggest challenges faced is the presence of legacy systems (and processes).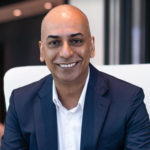 Arthur Fernandez, chief growth officer at Jcurve, defines application modernisation as the shift from 'legacy' apps to using the latest development tools by updating user interface and experience, as well as ensuring compliance of data sovereignty regulations which is a key factor for its growth globally.
He added that cloud migration is the movement of in-house stored data into a cloud infrastructure that will allow for scalability, enhanced security, regional data privacy and compliance, as well as overall cost savings.
What makes more economic-business sense: do cloud migration first or do application modernisation first? Can you do one without the other?
Arthur Fernandez: While both are different, there is a correlation – without having access to data, the application will not be viable. Typically, data stored in legacy systems are separated into different databases, such as Customers, Finance, Sales, and Vendors, to support the individual departments.
Therefore, a key strategy of moving into the cloud must include consolidation in the form of a data warehouse or a move into an Enterprise Resource Planning (ERP) solution.
Economic sense at the foremost comes from understanding all the company systems. This may sound easy but, as a company grows so does the number of disparate solutions developed to meet departmental needs without taking into consideration the company objectives and data strategy.
Therefore, the best decision any company can undertake is to bring in a third party to undertake a complete analysis and help align with the company's overall growth objectives.
What are the drivers for application modernisation and cloud migration?
Arthur Fernandez: The main drivers come from the company's objectives, be it driving sales from different channels to having a real-time capability for financial reporting. Let me provide a couple of scenarios:
Scenario 1: The objective is to enhance sales within a business-to-consumer (B2C) environment. A key strategy would be to engage customers a lot quicker across multiple channels – be it via web, smartphone, smartwatch or kiosks – and to provide them with consistency.
Having readily available information to support all environments comes from understanding how your data is stored, and the applications built to access and serve the customer.
So, a couple of options would be to build multiple applications or have data be served to a 'Headless E-commerce' platform, which splits the company's frontend from the backend.
Scenario 2: The objective is to have real-time data served to the management team allowing quicker business decisions and financial closing among other tasks.
A key strategy would be to implement an ERP solution that leverages enhanced departmental processes, financial management and data consistency because this considers both application and cloud migration but all under the structure of ERP.
To what extent is the pandemic influencing both application modernisation and cloud migration?
Arthur Fernandez: Since the start of COVID-19, companies experiencing a slowdown in business have taken the opportunity to review and update their business-IT strategy.
With many companies forced to pivot, this situation has opened opportunities to enhance their systems beyond a 'technical upgrade' to meet evolving requirements.
According to IDC's 2020 APEJ Enterprise Services Sourcing Survey, most companies across the region indicated plans to increase spending on legacy application modernisation initiatives – an optimistic outlook in the coming years.
Into 2022, what do you see will be the key 3 trends/characteristics in APAC for Application modernisation and Cloud migration?
Arthur Fernandez: The key 3 trends being observed is Lift & Shift, Cost Optimisation and Distributed Computing:
Lift & Shift is essentially a direct move from the current legacy to the cloud, as the cloud remains a top technology investment priority for companies across the region. While this approach may not solve all the problems, this has come about mainly as companies found they could not access systems when the whole world went into lockdown.
According to IDC, companies have indicated a strong sentiment towards increasing investments towards cloud services amid the pandemic.
Cost Optimisation – Companies can look forward to significant gains by moving from capital expenditures (CAPEX) to operating expenses (OPEX). Chief Financial Officers are key decisions influencers here, while Chief Information Officers see the advantages of resource upskilling, use of enhanced tools and better overall management of systems to serve all parties in the ecosystem.
Distributed Computing is the requirement for a geographical serving of customers, which will lead to more applications having the ability to deploy locally thus solving issues like data sovereignty, security, and latency.
What would be the key success strategies in 2022 for Application modernisation and Cloud migration?
Arthur Fernandez: One key strategy is to partner with an independent organisation that can assist in the review and requirement building without any internal bias, provide informed decisions to stakeholders, implement, and manage the migration.
While it is not necessary for the partner to execute, working with vendors is critical to have oversight on end-to-end reporting and responsibility.