Around 85% of organizations suffered from at least one ransomware attack in the past 12 months, according to Veeam's 2023 Global Report on Ransomware Trends.
Ransomware attacks increasing
Based on the survey of 1,200 ransomware victims, ransomware attacks increased by more than 12% over the previous year. Alarmingly, even though 87% of surveyed IT practitioners have cyber security and risk management programs, only 35% are confident of its effectiveness.
Several large-scale ransomware attacks were recorded in Asia in the past few years such as the attack on Fujifilm that forced them to shut down some of their networks across the globe. Recently, hackers demanded Hong Kong's Cyberport to pay a USD 2.35 million ransom after stealing 400 gigabytes of information. Data includes employees' personal documents and confidential company files.
Digital Hygiene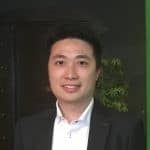 Joseph Chan, vice president for Veeam Hong Kong, Macau & Taiwan acknowledged that ransomware has become one of the most significant cybersecurity threats of our time. As enterprises become more vulnerable to ransomware and are inadequately protected against it, he urges enterprises to improve their immediate response to such attacks.
"When cybercriminals encrypt valuable data and demand hefty ransoms, it might paralyse operations and cause severe financial and reputational damage. Traditional prevention methods, such as firewalls and antivirus software are still crucial, but on their own, they are not enough to be prepared for advanced ransomware attacks", he says.
The Veeam executive recommends enterprises keep their digital hygiene through patch management, secure remote access, and user training on phishing, as well as prioritising recovery strategies to strengthen incident response and disaster recovery plans. Data immutability is also suggested by securing backup credentials, automating cyber detection scans of backups, and auto-verifying that backups are restorable, to protect backup repositories.