The worldwide cybersecurity technology market grew 11.6% year on year to US$19.0 billion during the second quarter of 2023 according to research by Canalys. As malicious attacks become more and more prevalent, cyber resilience remains a top priority for enterprises, despite prevailing macroeconomic uncertainty and limited budget. Growth rates slowed in Asia Pacific at +8.8%, as enterprises re-evaluate their IT spending.
Market drivers
In an article, McKinsey & Company and company lists "the continuing digitisation of the global economy, ever-increasing numbers of cyberattacks, and regulatory pressure on companies to protect their data" are some factors that drive the growth of the cybersecurity technology market.
The rising demand for e-commerce platforms and technological advancements also drive market growth.
"Threat levels are at unprecedented heights, with the number of publicly reported ransomware attacks up by more than 50% and breached data records more than doubling in the first eight months of this year. At current rates, 2023 will be the worst year on record, far exceeding 2021 levels, when ransomware came to the forefront after a series of high-profile events," said Matthew Ball, chief analyst at Canalys.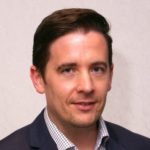 Cybersecurity services
"The cybersecurity services opportunity for partners will be larger than selling cybersecurity technology this year, with spending forecast to grow 13.2% to US$143.2 billion in 2023. Managed security services and integration services will be the fastest growing areas," added Ball.
McKinsey and Company further explains that due to a wide cybersecurity workforce and talent gap, enterprises are forced to hire third-party cybersecurity service providers instead of deploying an in-house unit.
"Across all segments, forecasted changes in allocated security spending are increasing as a percentage of services between internal and third-party services. So long as talent remains a problem, outsourced services will be essential for companies that need to support strong security outcomes," according to McKinsey and Company's analysis.