The Financial Intelligence and Investigation Bureau (FIIB) of the Hong Kong Police Force (HKFP) recently signed an agreement with the Institute of Singapore Chartered Accountants (ISCA) to push forward the development of financial forensics and widen the talent pool of qualified financial forensic professionals in Hong Kong.
With the MOU, the FIIB of Hong Kong Police Force aims to strengthen the capabilities of its officers to combat money laundering and terrorist financing activities, demonstrating its commitment in the fight against financial crime, including money laundering and terrorist financing.
The collaboration provides a pathway for the conferment of the ISCA Financial Forensic Professional (FFP) credential on FIIB officers. This credential attests to the financial forensic skillsets and experience of FIIB officers and their competence to testify in court as expert witnesses during trials involving money laundering offenses.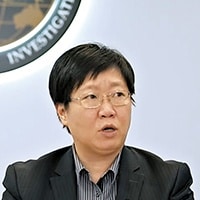 "The cooperation between FIIB and ISCA will establish comprehensive and solid frameworks for the acquisition of a recognised financial forensics qualification and the conferment of the FFP credential, which would benefit FIIB officers in combating financial crime."

Lam Man Han, chief superintendent, FIIB, HKFP.
The MOU was signed by Lam Man Han, chief superintendent of police, the FIIB of the HKPF and ISCA president Teo Ser Luck.
Financial-related cybercrimes on the rise
Last year, fraud-related financial crimes in the city reached a record high with a total of number 27,923 cases, representing 39.9% of overall crime.
The jump was mainly driven by the upsurge of cases in online shopping scams, employment fraud, investment fraud and telephone deception, with cases in 2022 increasing by 40% to 180%, compared to 2021.
Investment fraud resulted in losses of over HK$1.8 billion and telephone deception cases resulted in losses of HK$1 billion. Against this backdrop, financial investigators with specialised skills and competence are in increasing demand, to strengthen the capacity, speed, and efficiency in investigating money laundering and related offences.
Late in 2022, FIIB spearheaded the formation of the Money Laundering Expert Cadre (MLEC). Officers from HKPF and other law enforcement agencies with relevant experience, academic or professional qualifications were selected and trained to be professional witness experts to support frontline investigation teams, by giving expert evidence in court on money laundering typologies and applying for enhanced sentencing in money laundering cases.
Upskilling financial forensic professionals
As part of the MOU, ISCA will provide remote examinations of ISCA Financial Forensic Accounting Qualification (FFAQ) for HKPF officers.
Developed by ISCA in collaboration with industry experts, the ISCA FFAQ provides specialised training in forensic accounting and investigation, digital forensics, combating financial crime, and professional ethics. Completion of the programme, coupled with the attainment of relevant work experience, will lead to the conferment of the ISCA FFP designation.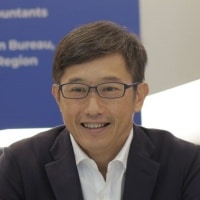 "We are honoured to play a part in combating financial crime in Asia by partnering with the FIIB of Hong Kong Police Force to further the development of financial forensics," said ISCA president Teo Ser Luck.
"This cross-border collaboration attests to the robustness of the ISCA FFAQ programme and the high regard for the ISCA FFP credential in the region."

Teo Ser Luck, ISCA
Furthermore, FIIB and ISCA will collaborate on outreach efforts to widen the financial forensics talent pool. For instance, subject matter experts from the region will examine financial crime trends, analysis and investigations to create related content and raise awareness of the financial forensics field.
Both parties will also provide resources to explore research areas in financial forensics, support each other's outreach efforts at events and conferences, collaborate and contribute to research and knowledge resources related to financial forensics.
ISCA's partnership with HKFP follows a similar agreement it signed this February with the Singapore Police Force's Commercial Affairs Department (CAD) to streamline the process for CAD officers and relevant SPF officers to attain the ISCA Financial Forensic Professional credential.
This included customising the ISCA FFAQ programme for SPF. In 2021, ISCA signed an MOU with Singapore's Corrupt Practices Investigation Bureau (CPIB) to explore a pathway for eligible CPIB officers to be conferred the ISCA FFP credential and to support CPIB officers in pursuing the ISCA FFA Qualification.