(ISC)² , the world's largest non-profit association of certified cybersecurity professionals, announced over 265,000 enrolments and more than 27,000 individuals achieving the certification in less than 10 months in their Certified in Cybersecurity℠ (CC) certification. This is part of their One Million Certified in Cybersecurity workforce development pledge, announced during the Cyber Workforce and Education Summit at the White House last year.
"We are committed to cultivating the next generation of cybersecurity professionals, and our ongoing support represents a significant advancement for entry-level professionals and individuals from underrepresented groups," said Clar Rosso, CEO, (ISC)².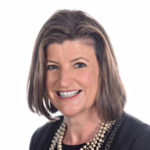 (ISC)² considers the huge number of new enrolments and certifications a reflection of the growing interest in cybersecurity education and training among individuals seeking to launch their careers in the field.
Currently, the cybersecurity workforce gap is at 3.4 million professionals globally. (ISC)² affirms its dedication to closing the gap by encouraging new individuals into the workforce. 
APAC Initiatives
In the APAC region, there are 60,520 enrolments, and 6,361 candidates achieving the certification.  This year, (ISC)²  launched traditional Chinese and Japanese translations of the Certified in Cybersecurity℠ (CC) certification. Rosso paid a visit to Japan earlier this year to encourage more regional cooperation in cybersecurity. Additional trips to the region are also scheduled for the remainder of the year.
"Reaching this milestone highlights the importance of creating new and diverse pathways into the profession. And, we've only just begun," Rosso said.