SAP has launched new solution for building a unified business data fabric architecture for SAP and non-SAP data, which allows companies to keep business context intact when data moves across the organisation.
Called SAP Datasphere, the new solution enables data professionals to help distribute mission-critical business data – with business context and logic preserved – across their organisation's data landscape. It delivers a unified experience for data integration, data cataloguing, semantic modelling, data warehousing, data federation and data virtualisation.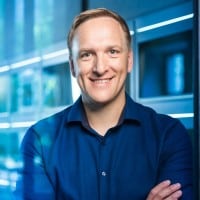 "We want to help our customers take the next step to easily and confidently integrate SAP data with non-SAP data from third-party applications and platforms, unlocking entirely new insights and knowledge to bring digital transformation to another level."

Juergen Mueller, chief technology officer and member of the executive board of SAP
The next generation of the SAP Data Warehouse Cloud solution, SAP Datasphere is built on SAP Business Technology Platform (SAP BTP), which includes strong enterprise security capabilities, such as database security, encryption and governance.
No additional steps or migrations are required for existing customers of SAP Data Warehouse Cloud, who will benefit from new SAP Datasphere functionality in their product environment. New functionality includes data cataloguing that automatically discovers, manages and governs data; simplified data replication to deliver data and its constant updates in real-time; and enhanced data modelling that preserves the rich business context of data in SAP applications.
Additional application integration capabilities that link data and metadata from cloud solutions from SAP to SAP Datasphere are planned.
Keeping business logic intact
Accessing and using data located in disparate systems and locations – across cloud providers, data vendors and on-premise systems – has been a complex challenge.
Customers have had to extract data from original sources and export it to a central location, losing critical business context along the way and recapturing it only through ongoing, dedicated IT projects and manual effort.
SAP Datasphere helps eliminate this hidden data tax, enabling customers to build a business data fabric architecture that quickly delivers meaningful data with business context and logic intact.
Messer Americas, a leading industrial and medical gas company in North and South America, is one of SAP customers that have tried the new data management solution.
It needed simple and secure access to data from SAP and non-SAP solutions within the company to strengthen data-driven decision-making and free up IT resources to focus on other strategic tasks. With SAP Datasphere, Messer Americas was able to build a modern data architecture that maintained the context of its enterprise data.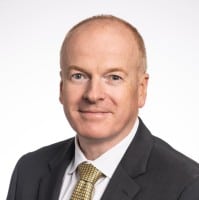 "SAP Datasphere simplifies our data landscape, giving us more confidence in the data we're working with every day so we can better deliver on the needs of the business," said David Johnston, chief information officer, Messer Americas.
"We are able to react faster to emergent changes in supply and demand, resulting in better inventory management, improved customer service and optimisation of our supply chain."

David Johnston, Messer Americas
SAP customers generate 87% of total global commerce. SAP data is among a company's most valuable business assets and is contained in the most important functions of an organisation, from manufacturing to supply chains, finance, human resources and more.
Strategic partnerships
Meanwhile, SAP also introduced strategic partnerships with industry-leading data and AI companies to enrich SAP Datasphere. These new open-data partners will help hundreds of millions of users across the world make informed business-critical decisions rooted in massive amounts of data. SAP's strategic partners provide the unique strengths of their ecosystems and enable SAP customers to combine all their data like never before.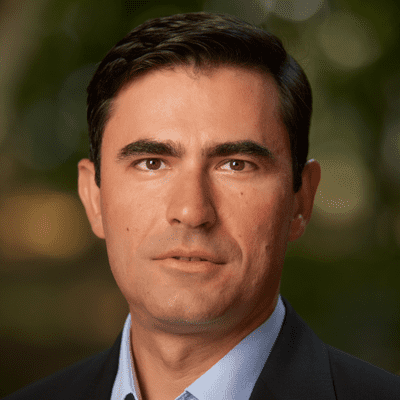 "Everybody wants access to SAP data, so leveraging partnerships among tech suppliers is absolutely necessary for a comprehensive data strategy," said Dan Vesset, group vice president of data and analytics market research, IDC.
"Organisations today live in a world where a multi-cloud, multivendor and off- and on-premise data landscape is the norm. SAP is taking a new approach by partnering with a select group of leading partners, treating third-party data as a first-class citizen to better meet the needs of customers."

Dan Vesset, IDC
Initial partners include:
Collibra plans to have a tailored integration with SAP, enabling customers to achieve an enterprise governance strategy by building a complete data catalogue with lineage across their entire data landscape – both SAP and non-SAP data. Collibra makes trusted data discoverable across any organisation.
Confluent plans to connect its data streaming platform, empowering companies to unlock valuable business data and connect it with external applications in real time. Confluent's cloud-native offering is the foundational platform for data in motion – permitting the uninhibited flow of real-time data from various sources across an organisation.
Databricks customers can integrate their Data Lakehouse with SAP software so data can be shared with semantics preserved, helping customers simplify their data landscape.
DataRobot enables customers to leverage multimodal automated machine learning capabilities on top of SAP Datasphere and bring it directly into their business data fabric on whichever cloud platform it resides.