Uber Hong Kong  has unveiled a new feature on its mobile app that allows users to book rides up to 30 days in advance and get estimated fares that will not vary due to surge or actual demand and supply conditions when the trip starts.
Called Uber Reserve, riders using this feature will get confirmation of their arranged trips on the Uber app. No cancellation fee will be applied if the ride is cancelled 60 minutes before the scheduled pickup time. A minimum fare will be charged on a Reserve ride request if cancellation is made within 60 minutes prior to the scheduled start time.
"As travel picks up in Hong Kong, Uber is committed to finding new ways to help move people better. The all new Uber Reserve is a natural complement to the on-demand product Hong Kongers know and love. It gives riders extra peace of mind when planning travel, business meetings or family outings, said Estyn Chung, general manager of Uber Hong Kong.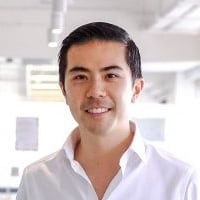 Chung added the ride-hailing service is committed to looking out for more new ways to get people around in the coming months, as Hongkongers get reacquainted with post-COVID life.
"A survey of over 1,500 riders earlier this year showed that 87% of respondents appreciate being able to gain back more control over their trips and schedules when using Uber app," he said.
When booking a Reserve trip, riders will be shown the estimated trip fare upfront. This estimated fare includes the minimum fare and additional reservation fee amounts depending on the selected ride option. The final fare will not be affected by dynamic pricing or actual demand and supply conditions when the Reserve trip starts.
The driver-partner is recommended to arrive at the pickup location 5 minutes early and the fare includes a wait time of 10 minutes.
Uber Reserve is more than convenience and reliability for riders. It gives driver-partners a better earning experience.
Driver-partners can accept trips that suit their own schedules and plan their trips well ahead of time. Before the start of the Reserve trips, Uber App will also send reminders to driver-partners to assist them with on-time pick-ups.
"In addition to bringing new levels of experience to riders, we expect that Uber Reserve will also provide driver-partners with new earning opportunities and plan their trips well ahead of time," said Chung.
Uber Reserve is available for UberX, UberXL, Comfort, Assist, Uber Pet, and Uber Taxi (excluding meter-pricing).