Vietnam's leading firms, Techcombank and Masan Group, have jointly developed the WINLife ecosystem to deliver seamless offline-to-online experiences to domestic consumers.
WINLife is touted to be the  first ecosystem of its kind in Vietnam that brings together the country's top bank and leading retail giant to offer customers a host of essential financial and non-financial services on a single platform.
As part the WinLife ecosystem launch, Masan has opened last month 27 Win convenience stores across Hanoi and Ho Chi Minh City. About 80 to 100 and 80-100 Win stores are expected to open across the country by the end of the year. more than 3,000 WinCommerce supermarkets and convenient stores nationwide.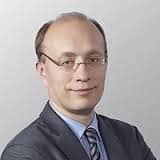 The partnership between Techcombank and Masan hopes to tap into the great potential of Vietnam's retail and consumer finance markets. With the country's young population, local consumers not only more willing to spend, but are also easily adaptable to multi-channel transaction methods as long as they are convenient, seamless and secured.
According to industry experts, the market will witness the breakthrough of leading corporations that have well-thought and executed strategies, and heavily invest in digital and technology, among which Techcombank and Masan emerge as leading brands.
"We are delighted to partner with Masan to co-create the WINLife ecosystem and bring Techcombank's outstanding banking services to WIN customers. Through the WINLife ecosystem, we aim to make banking more convenient, more accessible and more enjoyable for customers and move another step closer to achieving our vision to 'Change banking, change lives'," said Jens Lottner, CEO, Techcombank.
Cashless push
WIN member customers will not have to carry cash or a credit card when using new modern cashless payment methods via Techcombank Mobile, such as Pay by Push (one-touch payment via the mobile phone) or QR Code, and also be eligible for dual incentives from Masan and Techcombank, specifically: Save up to 20% on essential items at WIN stores and unlimited extra 2% cashback.
A new WIN member will be entitled to a discount of 50%, up to VND 50,000, on the value of their first bill worth. WIN member who opens new account at Techcombank will be entitled to a discount of 50%, up to 100,000 VND, on the value of her first bill when using cashless payment via Techcombank QR code or Pay by Push at the store.
The WINLife ecosystem brings Techcombank simple and intuitive banking services at customer's fingertip. WIN customers can easily open their accounts on Techcombank Mobile; deposit and withdraw money through Techcombank CDM deposit/withdrawal machines as "electronic home safe" at WIN store, and experience cashless payment via Techcombank Pay by Push/QR Code as easy and simple as buying a bottle of Chinsu soy sauce.
Techcombank's commitment to delivering unique and outstanding customer experiences has helped it to acquire and retain a large and growing customer base of over 10.1 million by the end of the second quarter of 2022.
Meanwhile, the Masan Group's member companies and associates are industry leaders in branded fast moving consumer goods, branded meat, modern retail, F&B retail, financial services, telecommunications, and value-add chemical processing, altogether representing segments of Vietnam's economy that are experiencing the most transformational growth.