The Association of Project Management defines project management as the application of processes, methods, skills, knowledge and experience to achieve specific project objectives according to the project acceptance criteria within agreed parameters. Project management has final deliverables that are constrained to a finite timescale and budget.
The Talent Gap: Ten-Year Employment Trends, Costs, and Global Implications by the Project Management Institute reveals the continual gap between the demand for project management skills and the availability of talent.
Global observations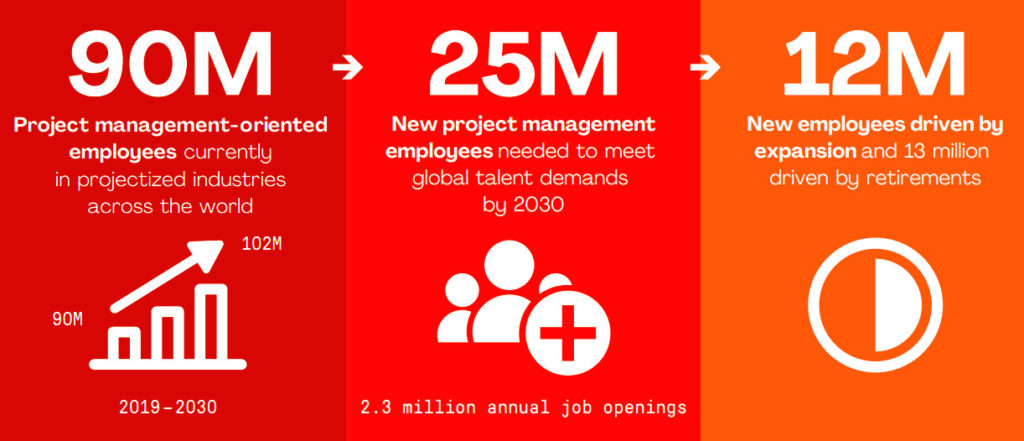 The report cited an increase in the number of jobs requiring project management-oriented skills, higher demand due to economic growth, and retirement rates will create the global need for 25 million new project professionals by 2030.
This means 2.3 million project managers and changemakers will need to fill project management-oriented roles every year to keep up with the demand. This shortage of talent may pose a considerable risk to organizations as they rely on project teams to implement strategic initiatives on time and on budget.
PM growth trend continues in APAC
Project talent is at the forefront of a substantial opportunity in Asia-Pacific. An increase in the number of jobs requiring project management skills is particularly prevalent in developing and emerging countries. It is estimated the region will see an annual average of 193,047 project management-oriented employment (PMOE) opportunities.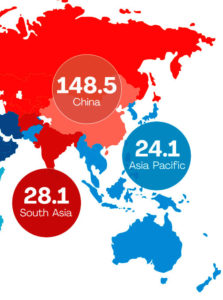 The report forecasts that by 2030, PMOE in the region is slated to grow from 5.7% from 13.5 to 14.2 million. Sectors like manufacturing and construction (73.4%), and finance and insurance (13.2%) are likely to be the two largest PMOE sectors and will continue to be the top two in 2030.
Projectized industry GDP in the region for 2019 was $4,070 billion and is projected to increase to $5,479 in 2030, an increase of 34.6%.
The impact of the shortage or project managers could be felt globally, with a possible loss of up to USD$345.5 billion in global GDP by 2030—of which $24.1 billion is at risk in the Asia Pacific region—creating a great opportunity for project professionals and changemakers, who, regardless of their role, are inspired and equipped to drive change.
"To meet the growing demand for project managers in Asia-Pacific, organizations need to build a culture of continuous learning. To foster their own talent, organizations will need to champion new learning initiatives and explore partnerships to equip employees with the necessary project management skills," said Ben Breen, managing director, Asia Pacific and head of global construction, PMI.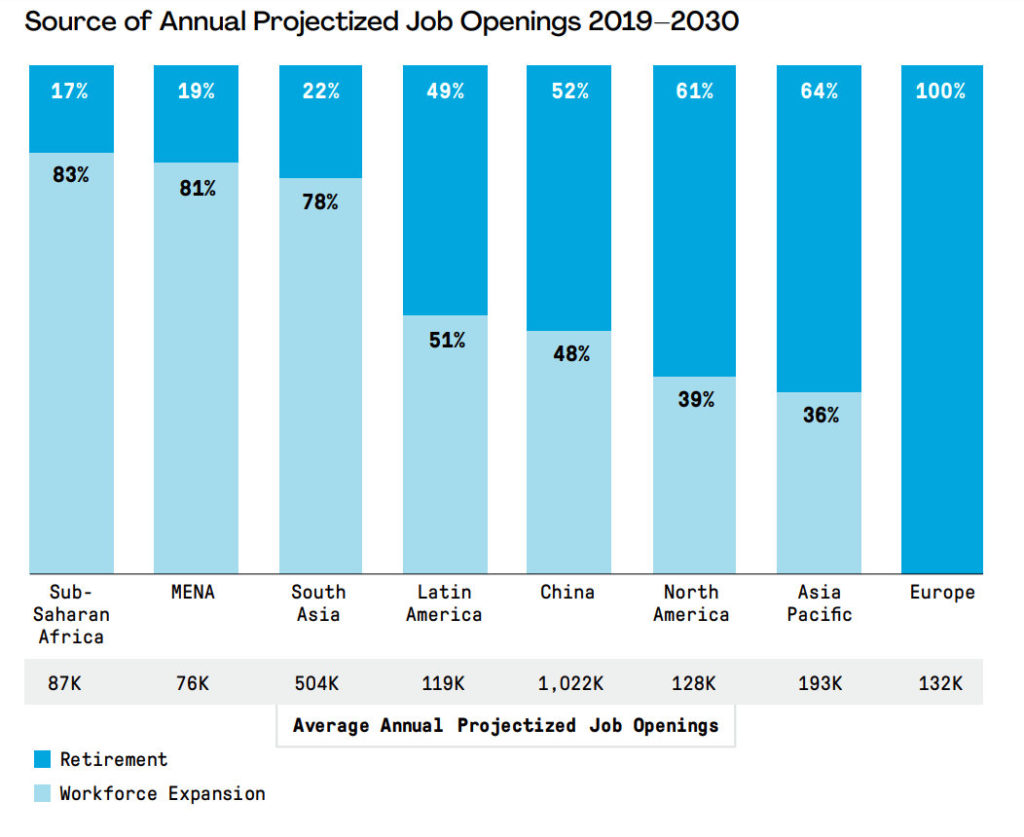 "Empowering employees with power skills such as collaborative leadership, business acumen to create well-rounded employees, and mastering new ways of working such as tech-enhanced problem-solving tools, is a need of the hour," he added.
Certified PMs get better pay
Respondents with a PMP certification reported 22% higher median salaries than project professionals without one according to the 2020 Earning Power: Project Management Salary Survey.
The Talent Gap report highlights that projects, and the successful management of them, are essential to industry and economic growth. The total GDP of projectized industries—industries with significant project management requirements—is estimated to increase from $24.7 trillion in 2019 to $34.5 trillion in 2030.
The projected demand by the manufacturing and construction sector in Asia Pacific for project management professionals is higher than the global average of 59.7%, indicating the continued role this region will play as a vital manufacturing hub.
It also underlines the acute need for construction to meet infrastructure needs. The Asian Development Bank estimates that Asia alone will need to invest $1.7 trillion each year until 2030 to maintain growth momentum, tackle poverty and respond to climate change, meaning plenty of opportunities for project management professionals in this field for time to come.