There is a new AI-employee alliance emerging in Hong Kong as new research revealed that 83% of respondents would delegate as much work as possible to AI to lessen their workloads.
And while 69% said they are worried AI will replace their jobs, four out of five people in the city would be comfortable using AI not just for administrative tasks but also for analytical work and creative aspects for their role. Meanwhile, the research indicated business leaders are 1.4x more likely to say that AI would be most valuable in their workplace by boosting productivity rather than cutting headcount.
This is one of the key takeaways from Microsoft's newly released 2023 Work Trend Index Annual Report: Will AI Fix Work? The research follows the introduction earlier this year of Microsoft 365 Copilot, which brings powerful new generative AI capabilities to workplace productivity tools with the goal of augmenting creativity and raising productivity and skills.
The 2023 Work Trend Index surveyed 31,000 people across industries in 31 countries and markets including Hong Kong, as well as trillions of signals from emails, meetings and chats across Microsoft 365, and labour trends on LinkedIn.
The data showed that the pace of work has accelerated faster than humans can keep up, and it is impacting innovation. Next-generation AI has the potential to lift the weight of work. Organisations that move first to embrace AI will break the cycle — increasing creativity and productivity for everyone.
"AI is set to revolutionise the way we work as it moves from autopilot to copilot, freeing us from digital debt and fuelling innovation," said Cally Chan, general manager of Microsoft Hong Kong and Macau.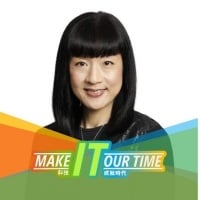 "As work evolves with AI, so must we. It is imperative for business leaders to understand how to leverage AI with a mindset of continuous experimentation to remove the drudgery of work, unleash creativity, and build AI aptitude."

Cally Chan, Microsoft Hong Kong
Digital debt hinders innovation
The 2023 Work Trend Index also pointed out the volume of data, emails and chats has outpaced our ability to process it all.
Three quarters or 76% of people in Hong Kong said they don't have enough time and energy to get their work done, and those people are more likely to say they struggled with being innovative.
Of the time spent on Microsoft 365, the average person spends 57% communicating and only 43% creating. And the #1 productivity disruption is inefficient meetings.
HK business leaders embrace AI
Meanwhile, the report also showed that 88% of leaders in Hong Kong anticipate that employees will need new skills in the AI era. And 80% of people in Hong Kong say that they currently lack the right capabilities to get their work done.
Microsoft executive said every employee needs AI aptitude, and they will need new core competencies such as prompt engineering in their day-to-day work.
"While AI will power a whole new way of working for everyone, business leaders should understand how these emerging technologies will fundamentally change the nature of work and improve efficiency to drive productivity", said Maria Hui, chief operating officer of Microsoft Hong Kong.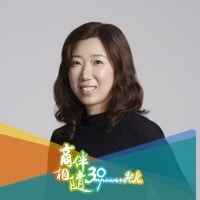 "As AI technology continues to develop, upskilling will become increasingly important to stay competitive. Both business leaders and employees should take advantage of these opportunities and adapt to the new way of work."

Maria Hui, Microsoft Hong Kong
Getting the first-mover advantages
Microsoft executives urged Hong Kong companies to embrace AI and offered some advice on how to get started:
Invest in people and get mindset ready: Cultivating a growth mindset culture within an organisation is the key to transformation, engagement and innovation. This requires a concerted effort for both leadership and employees to encourage experimentation and learning from failures, valuating collaboration and continuous learning over individual knowledge.
Grow AI literacy and skills across your organisation: Employees need to have a basic understanding of Cloud and AI concepts and how we apply AI to solve business problems and use it responsibly. Microsoft has a set of core principles of "Responsible AI" to guide our AI work and offers Microsoft's AI Business School for business leaders to learn about AI strategy, culture and responsibility.
Get your data estate ready with enterprise-grade infrastructure: Companies need to have a trusted and secure infrastructure in place for data security and privacy protection, including data encryption, access controls, and monitoring.
Build intelligent app experiences with AI: Companies can start small by adding simple AI features to your existing apps and gradually build up your capabilities over time.
"As a first step to embrace AI, we encourage organisations to migrate to a more integrated and secured enterprise-grade cloud infrastructure. With new ways of working, we hope every organisation can do more with less."