Artificial intelligence and machine learning are some of the major buzzwords in the technology field in the past few years. The global Machine Learning (ML) market size was valued at $19.20 billion in 2022 & is expected to grow from $26.03 billion in 2023 to $225.91 billion by 2030 according to a report by Fortune Business Insights.
Daniel Cham, general manager for Workday in Greater China details a global study they made among senior executives in the technology, finance, HR, operations to determine how AI and ML help enterprises with automation, for more effective and greater efficiency of business operations.
What were the three key points of the study that stood out?
Daniel Cham: The thing that stands out with Hong Kong and some of the data we can see from the market, is the recognition of the benefits that AI and ML has brought to companies. The awareness is there and is strong amongst the executives. One thing that is also quite strong is on how they think about the rolling out of AI and ML, which Hong Kong is ranked quite highly in as well, in terms of how companies are piloting that.
Overall, globally, we are all challenged to find talent. We are short of workforce, and it is also one of the reasons behind one of the things that we are trying to do is whether AI and ML can help to automate some of the business processes, using machine learning and automation, to help the workers and staff to make better decisions.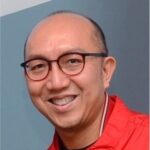 What can vendors do to assist these companies looking to the adoption of AI and ML?
Daniel Cham: If you want to find an AI and ML expert, it is not easy. Globally, we have over 10,000 customers, with lots of data within the platform. We will not try to ask the customer to have an AI expert or ML expert to really leverage the data because of the granularity of the data, given there are lots of different types of sectors running Workday.
We can generate a lot of use cases and inject it into the platform. Basically, the company or the user, when they use Workday, they will subtly have AI and ML running behind the scenes.
Workday believes that AI is not replacing humans. We just want to enable humans to make decisions a lot smarter. This is our philosophy of doing AI ML.
Another key thing is how we can train our model to be very smart, is because of the data. I would say in most organisations, data is siloed data. There is some data here, some data there, and there is no way you can pull these together to train those algorithms to be very accurate. So, this is also one of the challenges that I see customers are having, with the data being scattered around.
I may not be able to really get those experts in AI and ML, but what we are trying to do here to solve the problem is to really try to have a platform to run the data, aggregate all the data onto the platform so you can train the data to become very smart to make recommendations for the human to make their own decisions.
How are companies that are adopting AI and ML while complying with data privacy and protection regulations?
Daniel Cham: In Workday, we are very compliant when it comes to privacy and data privacy. This is not an automatic opt-in. We definitely need the customer to agree that we can have this kind of data to really try to train the model. So that's one thing.
Another thing is that our platform is very secure. Security is the top priority of everything. Globally, we have a lot of public sector and financial services customers running our platform. So, compliance and data security are key things that we are focused on.
The end goal is on how to help you to make better decisions, but not to try to use AI and ML to replace humans. It is not what we are doing and heading towards.

Daniel Cham
Could you name lessons that organisations have learned as they try and implement or integrate AI?
Daniel Cham: Ideally, we have some customers that are really trying to get that data into our platform. Of course, there can be a certain level of summarisation. But when you get all the data into the platform, then you can have a complete view of the enterprise data not just from a finance or HR perspective.
We also inject the sales data, performance sales data into our platform, so that we can also try to find the correlation between the sales performance and the experience from different segments and different sectors, their strengths, their skills and how it all lies together to see the correlation between all these kinds of things. The lesson learned is how easy it would be for those enterprises to pull data into one single platform in order to run this kind of analysis. The more data you put in the platform, the more you can get more accuracy to run that.
What is your expectation or your, as far as AI adoption in Hong Kong in the next couple of years or so?
Daniel Cham: More use cases will be generated. More pilot things would be done in terms of rolling out AI and ML. Of course, the scale may not be very large, as it's about whether we can see the benefits from it. Next year will be the year that gets more use cases running.
Another thing is how the companies are going to put all this data into a single platform. They are aware that this is something they should do and start to do next year, to pull all this data together.
And the last thing is how to leverage more cloud computing because the computing power on the cloud is a lot more cost-effective. This is a trend, in terms of how to put the data on the cloud, using the performance and the scale to run this kind of model.