The IDC Survey Spotlight: What Is the Attitude of Asia/Pacific Enterprises Toward Generative AI Adoption and Application? report reveals that 32% of the Asia/Pacific organisations surveyed expressed their commitment to invest in Generative AI technologies, with 38% of respondents exploring use cases to implement using Generative AI.
These digital-first enterprises are looking to apply Generative AI as a key lever to elevate enterprise intelligence and drive efficiencies across functions such as marketing, sales, customer care, research & development, design, manufacturing, supply chain, and finance.
Knowledge management is the foremost use case for generative AI in Asia/Pacific and is leveraged for access and search across large repositories of information of different types of images, documents, voice, and other formats across an enterprise.
The second use case is code generation application programmers adopt to create, optimise, complete, test and debug code, leading to improved programmer productivity and quality of code developed.
The other key use cases are across marketing automation and customer-facing roles, such as conversational applications, in which marketers can not only generate highly customised marketing content but also create search engine–optimised content.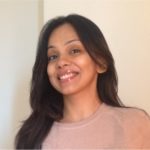 "Generative AI has the potential to reimagine the organisational landscape in a completely new way. However, the inherent complexities and risks around implementing the same needs to be carefully assessed," says Deepika Giri, the head of research, big data & AI at IDC Asia/Pacific including Japan (APJ) Research.
"Generative AI technology is also largely in its early stages, as vendors are unable to fully address the privacy, security, accuracy, copyright, bias and misuse concerns around this ground-breaking technology," Giri adds.
There are a variety of vendors who want to seize the opportunity to be at the forefront of this technology wave, starting from the hyperscalers and cloud service providers that offer Model As A Service offerings (MaaS), AI engineering companies with point solutions, to specialist storage companies who want to sell the infrastructure that can host these solutions.
Not forgetting investment firms who are looking for huge returns for betting on the technology. The data needed to test these large language models (LLM) are enormous and this has led to the spurt of companies offering synthetic training data that can be leveraged for training purposes, to address issues such as the use of sensitive data, bias, etc.
Practical adoption of Generative AI can be as simple as procuring ready-to-use solutions for marketing, customer care, and code generation. The market is replete with vendors who have embedded their offerings with GenAI capabilities across all the above areas.
On the other hand, these LLMs may be adopted and trained or fine-tuned for specific use cases, which can be an onerous task as it involves huge computing and energy costs. Prompt engineering provides a simplified way to train the model by writing "natural language" type queries to elicit the right response.
A new technique called prompt tuning has evolved that involves a simpler way to train the model without retraining the model or tweaking the parameters, hence lowering the compute requirements. This is a balance between the two extreme approaches.
Whatever the approach to leverage the technology, there is an inherent cost associated with the underlying infrastructure, as the model is compute-heavy. The price of computing is either in the form of an upfront investment to set up the data centre or built into the price of the MAAS offering-there is no escaping it.
Concerns driving interest and regulatory action
There are also growing global concerns about the application of generative AI which is largely ungoverned at this stage. Regulatory bodies are under pressure to address Issues around data privacy and security, IP rights, and the potential misuse of AI-generated content. Governments at best are trying to adhere to existing policies around these areas rather than formulate new ones.
The Indian government has decided against AI regulation because it views AI as an enabler of the digital economy, and stringent laws at this stage would lead to the stifling of innovation and research.
The government of Japan has set up a council that intends to promote AI technology to keep up with the global interest in the subject. The Cyberspace Administration of China (CAC) has unveiled security assessments and the impact of generative AI services before being launched in public.
Despite the previously mentioned apprehensions, we are yet to see any form of legislation in place for generative AI in Asia/Pacific because it could be viewed as an impediment to the spirit of innovation in a progressive digital economy. Most countries are at various stages in evolving their outlook on AI regulation and therefore there is a lack of a uniform approach to the same.