Automating its workflow just before the COVID-19 pandemic proves serendipitous for YF Life Insurance International as the hybrid working model that has since emerged in Hong Kong underline the importance of paperless workflow management.
The solution, deployed by OutSystems, enables the company to save on manpower resources, significantly reduce the duration of administrative processes from weeks to days, and eliminates over 100 types of physical forms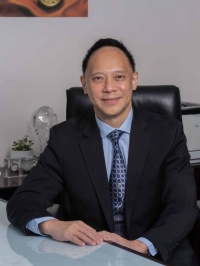 "Paperless does not mean converting paper documents into electronic files. It is a reimagination of the entire workflow across the organisation. A capable workflow management system has to support unstructured data – an advantage that no SaaS solutions can provide," said Daryl Cheng, chief technology officer at YF Life.
Cheng added: "We also needed to support diversified business units, ranging from the back office to different sales teams, all with unique needs. While a 'one-size-fits-all organisation' workflow solution may be the industry norm, as a technology-enhanced insurer, we go the extra mile to develop a brand new workflow system with OutSystems that offers greater flexibilities."
Before automating its workflow, YF Life primarily used paper forms in its administrative process across business functions, such as leave application, procurement and policy underwriting, among others.
As the first step to automation, YF Life revamped components in workflow from papers to "objects", which allowed IT systems to store and process unstructured data such as voice messages and images.
The change helped YF Life to unlock technologies such as optical character recognition (OCR) on documentation, robotic process automation (RPA) and the next-generation contact centre (NGCC).
Through these integrated systems, the manual workload could be automated up to five times faster than the traditional mode of operations, allowing internal staff and insurance consultants to be relieved from the approval seeking and follow-up routine.
What's more, management can now grant approvals, make comments and request more information anywhere, anytime. YF Life revisited the automated process when the pandemic hit and introduced rules to automatically assign signers of each document, directing staff to get approvals from the most up-to-date eligible signer.
Now, the insurance firm is keen to extend its automated workflow from internal operations to customer service.
"With the automated backbone built into the OutSystems platform, we are conducting a range of testing to enhance the insurance policyholder's self-service experience. We are looking forward to a foreseeable future, when our customers may be able to manage their insurance policies over our portal with minimal automated guidance. They may also submit their inquiries, request their consultants to assist in the claims process and even sign-off on documents through the online portal," said Cheng.
Mark Weaser, vice president for Asia Pacific at OutSystems, noted that the speed and flexibility provided by a high-performance low-code development platform allows businesses to digitise and automate their existing paper-based workflow rapidly.
"We are glad to witness YF Life embrace a paperless workflow and empower them to deliver seamless user experiences to their policyholders, as well as smart employee experiences for their management, staff and agents using low-code technologies," said Weaser.