Access to real-time data across the organisation and keeping high-quality, trusted data for actionable insights such as delivering greater customer experience are key especially in a telco environment where these companies are dealing with data in huge volume daily.
With almost 14 million users, Malaysia's Celcom Axiata faces the challenge of managing a massive amount of service data each day. During the pandemic, effectively managing and utilising data has never been more critical for businesses trying to remain resilient and thrive and be prepared for the future.
Celcom Axiata has chosen Informatica to enhance the operator's data governance program as the mobile operator aspires to become Malaysia's most inspiring digital organization by 2022.
As part of the data governance implementation, Informatica governance solution has already been integrated with Celcom's core data systems including Celcom's CRM system, Data Lake, etc.
Powered by its CLAIRE metadata-driven AI engine, Informatica's enterprise data governance solution is integrated with Celcom's core data systems including Celcom's CRM system, and Data Lake.
This enables Celcom to automate the governance of millions of subscribers and service data that the organization must deal with daily.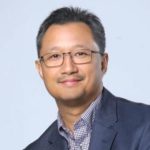 Celcom Axiata's chief corporate & transformation officer, Datuk Kamal Khalid said "Celcom has a clear focus on driving operational excellence and growth through innovation, digitalization and new business areas.
"As we place great importance on acquiring high-quality and trusted data in our digital transformation journey, our collaboration with Informatica will ensure the delivery of the highest standard of service experience to our customers," he added.
It also allows Celcom to provide more accurate and trusted data across business and IT users, to foster greater collaboration, perform analytics and business-critical decision making, and in return provide greater experience and outcomes to its subscribers.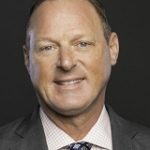 Tony Frey, vice president & general manager, Informatica Asia Pacific & Japan opined that data has become even more valuable for businesses to carve a niche for themselves in the accelerated digital economy and be prepared for the post-pandemic future.