Check Point Software has unveiled its prevention-first strategy with the recent release of its Horizon solution, which is combined with an outsourced MDR (Managed and Detection Response) package – with real human experts behind the service supplemented by AI.
"The secret sauce to Horizon is in its unique combination of preventative tools, the industry's top analysts and research experts and innovative AI," said Dan Wiley, head of threat management and chief security advisor at Check Point. "It is a unified solution across your entire infrastructure that will vastly improve your cyber defenses and prevent attacks from happening, while reducing overheads and TCO."
The new Check Point Horizon combines proactive management solutions for Managed Prevention and Response (MDR/MPR), Extended Prevention and Response (XDR/XPR) and Events.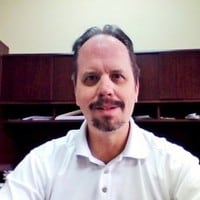 Check Point Horizon MDR/MPR is available now, and already supports 120 active customers globally. Horizon XDR/XPR and Horizon Events are available in preview.
Craig Robinson, research vice [resident for security services at IDC commented: "Many of the existing MDR solutions in the market today simply deal with detection and management of cyber incidents, but actually preventing incidents has largely been missing in the MDR arena, until now. Check Point Horizon's strategy of going prevention-first is a game-changing feature addition in the crowded MDR market."
For companies – either SMBs or even large enterprises – that find it hard to keep IT security on board, the new solution enable them to offload critical cybersecurity workloads to Check Point.
Getting a 24/7 cybersecurity monitoring capability
According to Check Point's Mid-Year Report, there has been a 42% global increase in cyberattacks and ransomware is now the number one threat to businesses. Attacks are increasing all the time as security teams struggle to shut down breaches before damage spreads due to the distraction of endless alerts and false positives across multiple siloed tools and a narrow attack vector view that lacks context. The problem is made worse by a lack of cyber experience and the ongoing skills shortage.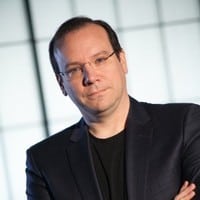 Against this backdrop, there is now a critical need for all organizations to have a security operations centre (SOC), with 24/7 monitoring, response, and threat hunting capabilities. However, for the majority, running this kind of operation is too complex and expensive. Also, SOC provision up to now, does not match the scale of the challenge as the industry is only focused on detecting and responding to attacks rather than preventing them.
"The strength of any MDR service is in its people, and prevention is in our DNA. With Horizon MDR/MPR, customers benefit from the direct experience of our Incident Response team who handle more than 3,000 incidents per year. If you do not have the resources to run a solid 24/7 SOC, we will do it for you," said Wiley
Check Point Horizon XDR/XPR increases security operations efficiency by quickly detecting, investigating, and automating responses to attacks across the entire IT infrastructure. By leveraging innovative AI technologies and big data threat intelligence, aggregated from hundreds of millions of sensors worldwide, Horizon XDR/XPR identifies threats inside the organization and prevents them from spreading.
Check Point Horizon MDR/MPR is a prevention-first MDR service backed by Check Point´s elite experts who deliver a powerful SOC-as-a-Service. The Check Point analysts' monitor the entire security estate 24/7 – no matter the products or solutions in place - utilizing their 25 years' Incident Response experience to analyse, correlate and understand what's happening, responding on a customer's behalf and making recommendations to drive a prevention mindset throughout the entire delivery of the service.
Horizon Events – Horizon Events provides complete event visibility across all Check Point products for efficient monitoring, search, and threat hunting. Designed for security admins and analysts to investigate and troubleshoot all security incidents, with a simple and intuitive SaaS cloud solution, it saves valuable time and eliminates complexity.
Check Point Horizon brings a prevention-first approach to security operations by providing SOC teams with the tools and services needed to prevent attacks in real-time with fewer resources. It includes: