A total of 54 projects valued at one billion yuan were signed yesterday at the ongoing Smart China Expo (SCE) 2022 being held in Chongqing in southwest China. These projects, 80% of them in strategic emerging industries, are aimed to advance Chongqing's smart city ambitions and its growth as a smart manufacturing powerhouse.
Thirteen projects with a total investment value of 22.4 billion yuan were signed to boost smart manufacturing in the electronics and equipment industries. Among them are a 6-inch IGBT wafer production line, an 8-inch wafer fabrication method, and the Chongqing Institute of Carbon-based Integrated Circuits of Peking University.
Furthermore, China's big technology firms such as Kingdee, ThunderSoft and Perfect World have invested 33 billion yuan in 14 projects that designed to accelerate the development of industrial software.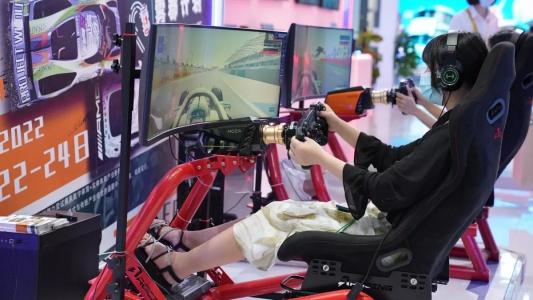 In the smart and internet-connected new energy vehicles field, 18 projects focused on boosting the parts and components industry were signed with a contract investment value of 83.3 billion yuan.
"A log management system will be maintained to keep track of these projects signed during SCE 2022," said a representative of the Chongqing Municipal Bureau of Investment Promotion and Facilitation. "To facilitate project implementation, we will supervise the project owner's responsibilities and promote departments' integration, coordination, and service."
Charting smart city goals
Now on its fifth edition, the theme of this year's SCE revolves around smart city to help Chongqing hasten its transformation into smart city by deeply integrating digital technology with the city's economic and social development.
The Expo gathered over 50 Fortune Global 500 and Fortune China 500 enterprises, including Huawei, Bosch, BOE, and Inspu. With an exhibition area of 90,000 square meters, 557 exhibitors from 19 countries and regions participate, including Italy; more than 1560 application scenarios are presented in over 30 fields, and make extensive use of information technology such as naked eye 3D, Virtual Reality (VR), and Extended Reality (XR).
The three-day event was also the launching pad for the global release of Beitai Tianyuan numerical calculation software V2.0 and the debut of the Baidu autonomous driving commercial operation scheme for the first time.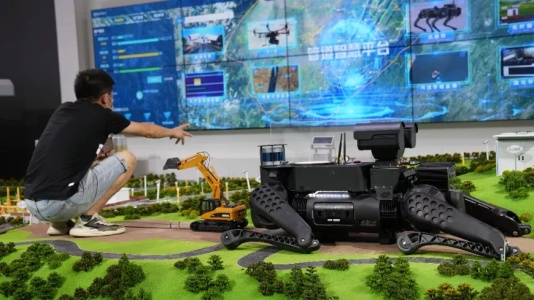 Also unveiled at the expos were 58 new products, including a high-definition 8k decoder and intelligent machine workshop; 15 new technologies including desert socialisation smart agriculture; 24 new applications like "city brain" big data platform; and 16 new achievements involving microchip and IntelliSense system.
"Smart cities need to be 'perceptive, thinking, evolvable, and warm' to deepen their renewal. Therefore, we will work with Chongqing to develop a smart city based on four aspects: an urban digital base, smart capability integration, manufacturing industry development, and a prosperous application ecosystem," said Lu Yong, senior vice president of Huawei and president of the China Region, at the opening SCE 2022.
Over the past few years, Huawei has participated in the infrastructure construction of Chongqing's 5G, cloud, and artificial intelligence.
As Chongqing aims to become a national advanced manufacturing centre, Huawei will aggregate Chongqing's characteristic industries, such as intelligent manufacturing, healthcare, and autonomous driving, into tens of billions of industrial clusters.