A Finalcad survey of 400 construction leaders in France, Spain, Singapore and Japan found that 47% of respondents believe the construction sector does not have the digital capability to meet the demands of a smart city.
Despite the recognition that governments around the world are pushing ahead with smart city developments.
For instance, ahead of the 2024 Paris Olympic and Paralympic Games, the French government has stated that new facilities and buildings must be sustainable and 'smart'.
To meet this demand, construction companies must close the digital gap and, given the ongoing impact of COVID-19, accelerate digital transformation now, or risk missing out on key future revenue opportunities.
Beyond the smart city
Overcoming these hurdles will not only be crucial for smart development, but for 'green' construction as well.
In its 2020 Circular Economy Action Plan, the EU Commission introduced a new framework, Level(s), for a new approach to developing sustainable buildings. Level(s) encourages builders, architects, and public authorities to think about the lifecycle of a building, from the sourcing of materials to the eventual deconstruction and recycling of materials.
But the research highlights construction firms are not ready for such an approach today; many cannot record and share data around the provenance of materials (32%) or the percentage of waste material on a site that is recycled (42%).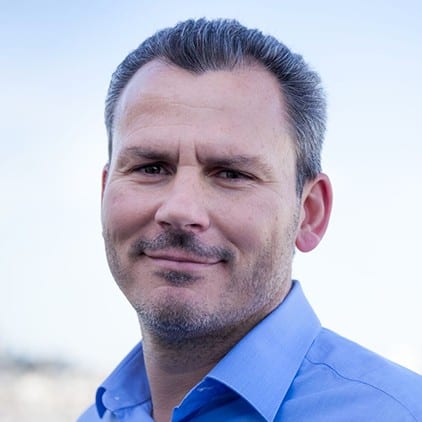 Citing the negative impact to the constructor sector of COVID-19, Franck Le Tendre, CEO, Finalcad said profit margins were already averaging just 2% before COVID-19. Despite what he calls extreme challenges, there is also an opportunity for construction firms to embrace digitalisation and arm themselves for the future.
"By prioritising digitalisation now, they will be able to tap into future trends like smart cities and green construction. This will enable construction companies to play their part in creating a more sustainable future as well as access new revenue streams that will be key to long-term recovery," he added.
Barriers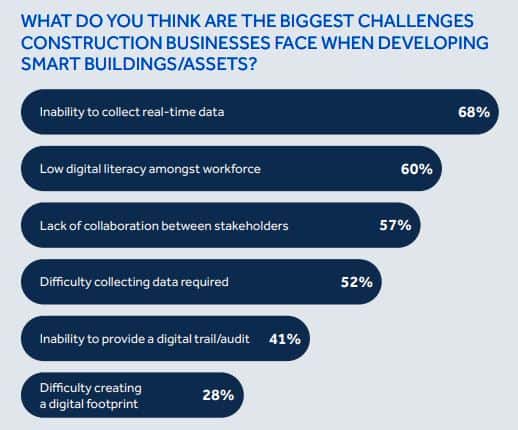 There seems to be some readiness in the industry to meet this challenge, with 95% of respondents saying their organisation was 'somewhat prepared' for the collection of big data and adoption of digital technologies.
However, barriers remain with 68% citing an inability to collect real-time data as a major challenge to smart development.
28% also pointed to an inability to create a digital 'footprint' of a building or asset as a challenge.
The digital skills gap is a barrier to digital transformation for majority of construction businesses; 96% of respondents feel the workforce lacks the skills to use digital tools and applications to some degree.
The way forward
To overcome this challenge, construction firms must invest in intuitive solutions that place an emphasis on user experience and ease-of-use. This will ensure all workers, regardless of their existing skill level, can use any new tools introduced.
By promoting the adoption of digital tools with this approach, digitalisation will be accelerated – and productivity, efficiency and collaboration will be improved across projects. Considering that 97% of construction leaders admit they find it somewhat challenging to work in a collaborative way and share information easily, driving this change is particularly important.
Le Tendre believes that bridging the digital skills gap will be pivotal in supporting effective collaboration and communication in construction.
He added that this is essential in recovering from the disruption caused by COVID-19, which has completely changed the way businesses can operate, both on and off site. Creating a digital-first workplace will enable construction firms to build the digital foundations for future success.
Moreover, a digital-first work environment is far more attractive to younger workers – given that, by 2025, 75% of professionals will be millennials, this is key. "This approach will enable businesses to play a role in future trends and revenue opportunities in the post-COVID-19 era," he concluded.