Dell Technologies and Meta partner to simplify the deployment of Meta's Llama 2 models on premises with Dell's generative AI (GenAI) Solutions on-premises.
"Generative AI deployments can span multiple locations and we see many organisations prioritising on-premises solutions – given critical considerations related to data privacy and security of IP, as well as the impact of data gravity," said Chris Kelly, senior vice president, of Data Center Sales, Asia Pacific and Japan at Dell Technologies. "The integration of Meta's Llama 2 models into Dell's generative AI portfolio will help organisations accelerate their digital transformation, enhancing how they engage with customers, employees, and the market more broadly to turn valuable insights into action."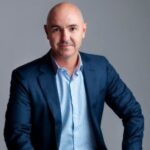 Open-source GenAI
Combining Dell's infrastructure portfolio and the Llama 2 family of AI models simplifies the on-premises AI environment by advancing GenAI efforts on premises in a traditional data center or at edge locations. Meta's Llama 2 models have been integrated into Dell's system into its system, guiding customers to power their Llama 2-based AI efforts.
The Dell Validated Design for Generative AI with Meta's Llama 2 provides customers with a ready-made foundation of pre-tested software and hardware to advance GenAI efforts. With the collaboration, organisations will be able to deliver GenAI solutions from desktops to core data centers, edge locations, and public clouds.