Into 2022, the Covid-19 pandemic continues to put pressure on all businesses where changing is the new constant and business models need to accommodate new work arrangements while modernising business IT processes to keep things running.
In IDC's 2H 2020 and 1H 2021 survey, businesses are becoming more open to employees working remotely in a hybrid work arrangement, with acceptance levels increasing from 42% in 2H 2020 to 49% in 1H 2021.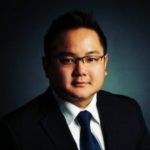 Mark Lee, senior market analyst, for Imaging, Printing and Document Solutions group at IDC Asia/Pacific, says the shift in how organisations print and manage documents, especially with employees working remotely has been a challenging factor over the past 2 years in a time where keeping the business running is a top priority.
"Embracing these changes by adopting technologies such as E-signature, cloud-based remote management and going digital to help streamline day-to-day operations will ensure business continuity," he added.
Developed countries in the Asia-Pacific, excluding Japan (APeJ) region, will see a faster implementation of these technologies as stronger local or government push to go digital has helped fast-track organisations' adoption rates.
Developing countries will have additional headwinds as some organisations are still operated in a siloed manner.
This could quickly change with the introduction of new government or industry-based policies requiring the organisation to implement some form of Digital Transformation in its business model.
10 predictions for tech buyers and suppliers in 2022:
Prediction 1. Environment: By 2023, 60% of managed print services customers will rate the vendor's sustainability program as a major factor in choosing a print service provider.
Prediction 2. Predictive analytics: By 2025, data analytics will be the determining factor in 70% of all global print device contractual renewals, leveraging usage data to assess useful life versus the length of a lease or an MPS contract.
Prediction 3. WFH and hybrid working: By the end of 2023, 75% of global enterprises will formalize print equipment buying practices for work-from-home employees.
Prediction 4. Offices physically change: By the end of 2026, 25% of the G2000 will initiate plans to replace up to 75% of their traditional A3 copier machines with lower-cost, smaller A4 MFPs.
Prediction 5. Page volume and workflows: By 2023, up to 33% of all business contracts will bypass printing as well as the need for "wet" signatures and will be replaced by digitally based contracts and E-signature technology.
Prediction 6. Cloud and remote management: By 2023, 60% of global organisations will deploy cloud-based technologies to enable remote monitoring and management of a more broadly distributed printer fleet.
Prediction 7. Business model: By 2024, 60% of organisations will move to a subscription-based model for print and print-related services to support the needs of the hybrid workforce.
Prediction 8. Print beyond the office: By 2024, 70% of global industrial print users will have adopted digital printing technology into their production/manufacturing operations.
Prediction 9. 3D and supply chain: By 2026, 75% of global product manufacturers will have integrated 3D printing into their supply chain to either add supply chain resiliency, accelerate assembly, or manage inventory.
Prediction 10. Security and zero trust: By 2022, 50% of global companies will look to include print infrastructure within their zero-trust security framework.