Depending on who is talking, opinions on evolving hybrid workplace practices and strategies will vary. Similarly, studies around what is the right hybrid workplace model vary depending on the intent of the organisation commissioning the study.
For instance, according to a OnePoll study released by Infogrid, a UK-based tech startup that provides "end-to-end connected sensor solutions which make buildings smarter", 55% of surveyed employees say the health of their workplace still impacts their mental and physical wellbeing.
Interestingly as organisations in Asia adapt to the reality of remote work and/or hybrid work, should organisations even bother re-introducing a return-to-work programme or just focus perhaps on enhancing the hybrid workplace?
The US, for example, are reportedly toning down their ambitious return-to-work plans. Similar sentiments are beginning to bubble in Asia. According to Mercer's "2022 Global Talent Trends" study, even as seven in 10 employers across Asia have supported a shift to a hybrid model, nearly half, or 48%, say they are struggling with scaling up and sustaining hybrid work.
Defining a hybrid workplace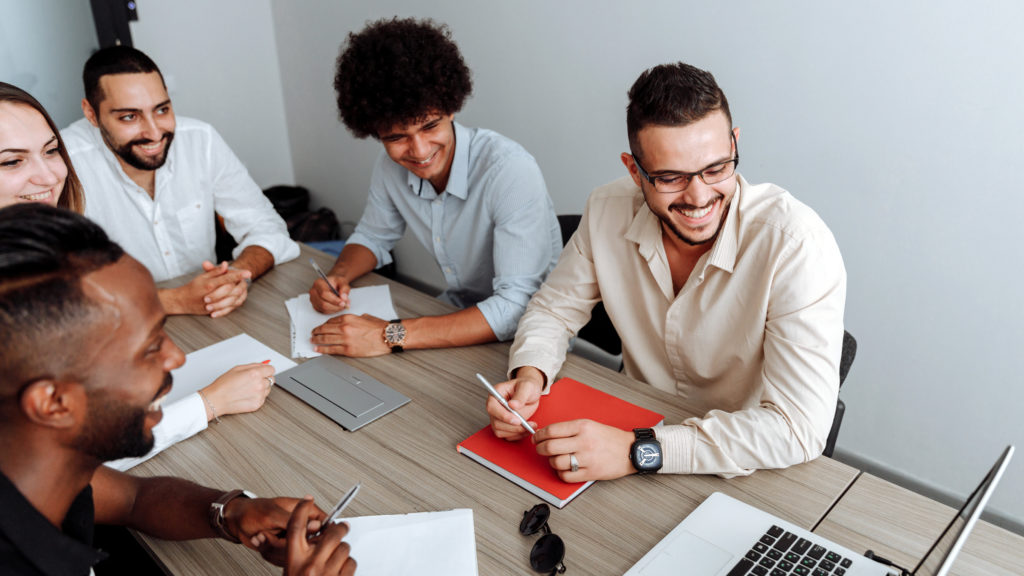 Dan Cullen, regional managing partner for tech & services, APAC & ME, Heidrick & Struggles, acknowledged that while the pandemic has spurred many organisations into implementing different work arrangements, workplaces should be considered as truly hybrid only if important considerations and requirements are met.
He lists that any effort to improve hybrid workplace strategies needs to cover three areas of ongoing concern:
Flexibility - while some companies mandate the number of days that employees must return to the office, a hybrid workplace will also give employees some freedom to determine their schedule (if and when required). Instead of rigid compliance, a key feature of a hybrid workplace is flexibility.
Clear policies and systems - embracing a hybrid workplace require a major shift in mindset as leaders adapt to new ways of managing employees who work remotely. New and clear policies will help organisations ensure that everyone is aligned on expectations and are committed to working seamlessly together.
The right infrastructure and skills - for a hybrid workplace to be successful, access to the right infrastructure and skills is critical. From devices to virtual communication platforms, employees must be equipped and enabled to continue performing their jobs and collaborating with one another.
Asked what motivates employers in Asia to pursue a hybrid workplace model, Cullen cites persistent talent gaps and shifting management mindsets as points to consider.
Plugging talent gaps
Given the talent crunch in many parts of Asia (especially within the tech sector), companies are increasingly inclined to offer remote work arrangements to access new or alternative sources of talent. By welcoming remote workers, companies can widen their talent pool to include talent halfway across the globe, as well as working parents who value flexible hours and arrangements.
Improving talent attraction and retention
As people increasingly seek employment benefits beyond high remuneration, companies must provide flexibility to attract and retain their workforce. In fact, surveys reveal that workers in Southeast Asia feel that hybrid work arrangements can help to increase productivity and creativity.
And perhaps more critically, most employees in SEA have also expressed the intention to quit their jobs if they are not given post-pandemic flexibility at work.
Shifting leadership mindsets
As businesses settle into a new reality, we are seeing a shift in focus toward setting up for long-term success. During the pandemic, leaders have learned how to maximise flexibility and well-being while maintaining productivity in a hybrid environment.
In fact, the Leadership Monitor 2.0 from Heidrick & Struggles discovered that flexible and remote working arrangements have also served as a catalyst to embed more inclusive practices into businesses – with more leaders making a conscious effort to redesign company benefits and policies to suit the different needs of their employees.
What are the critical components necessary for ensuring a safe/secure, productive, and collaborative hybrid work environment?
According to Cullen, tech solutions are integral to a hybrid work environment and to empower employees to effectively do their jobs, leaders must ensure that adequate training and access to necessary components are provided.
He added that while many companies provide significant equipment reimbursement and have embraced a variety of virtual programs and systems to keep things moving, technological inequalities are sometimes overlooked.
"This can include the lack of tech expertise, as well as other factors such as access to internet connectivity. If not addressed, these issues can cause exclusion or widen the digital skills gap; inevitably isolating certain individuals and hindering their career progress," he continued.
Managing a hybrid workplace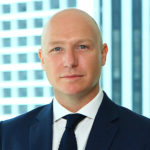 "Hybrid workplaces are perfect avenues for companies to deepen their investment in diversity and inclusion, which has increasingly become a priority, especially among young talents."

Dan Cullen
Asked who they think are the principal architects within an organisation charged with creating and managing a hybrid workplace, Cullen believes that everyone has a part to play in collaborating and creating a successful hybrid working environment, but leaders, in particular, are responsible for driving a positive working culture.
He added that if companies wish to create a successful hybrid workplace, they must first create a culture that welcomes individuals from varied backgrounds, fosters a sense of belonging, and encourages everyone to contribute.
"According to our 2021 Leadership Monitor survey, 72% of APAC executives have changed their leadership style and company's culture by a great deal or a lot to become more inclusive in the past year," he continued.
Hybrid work at risk of failure
An Accenture study noted that says 63% of high-revenue growth companies have enabled productivity anywhere workforce models. In Asia, IDC says more than 56% of the employees in Asia/Pacific (excluding Japan) want flexible work with options to work both in the office and remotely, even beyond the pandemic.
But just because many are calling for hybrid working doesn't mean it's all smooth sailing onwards.
The Ivanti 2022 Everywhere Workplace Report revealed that 49% of respondents acknowledged having been negatively affected in some ways by remote work.

"To date, business leaders still face a myriad of uncertainties even with the hybrid working model. And although digital tools have been indispensable to enabling remote work, it has also created new threats such as increased expectations of extending work hours, which can lead to disengagement and burnout," said Cullen.
He advocated that to address these issues, leaders ought to put inclusion at the heart of the hybrid workplace and prioritise their employees.
"As we continue to navigate life and work under new conditions, seeking feedback from employees is important to ensure that their concerns are heard and addressed," he added.
He also suggested organisations undertake various measures to optimise hybrid work arrangements - be it establishing Zoom-free and 'wellbeing days', setting standards for communication to foster a sense of belonging and connectivity, or making sure employees have the time and support to build networks with their colleagues.