The semiconductor industry stands apart in its exceptional nature on multiple fronts. With precision that surpasses even the aerospace sector and a production process of unparalleled complexity that outshines automotive firms, it achieves production volumes on par with the electronics industry.
ABI Research sees the industry faces additional challenges that set it apart, including navigating the imperative to minimise water consumption and reduce the reliance on chemicals in its manufacturing processes.
The firm forecasts that spending on digital technologies by semiconductor manufacturers will increase by a 9.6% compound annual growth rate (CAGR) over the next ten years and reach US$6.2 billion in 2033.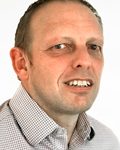 "Complexities concerning the creation of the silicon wafers means that ramping up production is not as straightforward as other sectors. The process is more akin to an artisanal production process. Semiconductor manufacturers need to be adept at demand planning, ensuring quality levels, and production scheduling to increase yield so that clients have enough chips for their needs," explains Michael Larner, industrial & manufacturing markets research director at ABI Research.
Competitive landscape
Solutions from small innovative suppliers, such as Eyelit, Galaxy Semiconductor, and PEER Group, can help manufacturers control their operations. Meanwhile, Flexciton can assist manufacturers with optimising their schedules, and camLine can help ensure product quality.
The need to analyse and control operations is expected to fuel spending on data analytics to grow by a CAGR of 12.6% over the next ten years and be worth US$1.14 billion in 2033.
Asia remains the global centre
ABI Research posits that the U.S. Government's CHIPS and Science Act will not have any meaningful impact on the supply of semiconductors in the next two to three years as new facilities need to be built.
Larner reasons that the timelines relating to each announcement are predicated on having skills in the local labour force to construct and operate the facilities.
"Regardless of initiatives by the U.S. Government and the European Union, the Asia-Pacific region will remain central to the semiconductor industry as the governments of China, Taiwan, Japan, and South Korea also encourage the construction of new facilities to meet the anticipated demand," Larner concludes.