ExtraHop open-sourced one of the most robust machine learning datasets to help strengthen defenses against malware, botnets, and domains generated by algorithms (DGAs).
Collaboration against cyber threats

Open-sourced research and datasets empower cybersecurity teams as new cyber attacks emerge. Raja Mukerji, chief scientist, and co-founder, of ExtraHop, acknowledges the formidability and dynamism of the challenges in cybersecurity and initiates to democratise the tools for threat research detection. This is the company's effort to equip security teams of all sizes, backgrounds, and industries.
"Collaboration among the cybersecurity community is invaluable - coming together to share our best work is the only way to remain on the offense and put attackers at a disadvantage. Our research will be a game-changer for the community and we encourage other teams to open source their own insights that will similarly benefit the industry at large," Mukerji says.
DGA detector dataset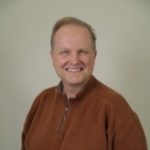 ExtraHop released its DGA detector dataset, with 16 million rows of data, giving security teams access to data needed to detect DGAs. 
"Giving threat actors the ability to operate undetected and an uptick in these types of attacks, DGAs are increasingly considered a major threat to businesses today," said Todd Kemmerling, director of data science, at ExtraHop. 
"As we began developing a model for detecting DGAs, it became apparent there was a lack of public datasets accessible to security teams with a wide-ranging set of resources. With this dataset, we are filling that gap, giving any security team access to the pivotal data needed to detect DGAs swiftly."