Cybersecurity teams can utilise Artificial Intelligence (AI) to upgrade defenses against cyber attacks in the Asia Pacific (APAC), especially that the region lacks a total of 2.1 million cybersecurity professionals as of 2022.

"As of 2022, APAC needs to meet a 52.4% cybersecurity talent gap as the region drives its digital economy. This urgent need can drive IT security teams to look into using smart machines in augmenting their organisations' cyber defenses and AI can do help in key areas like threat intelligence, incident response, and threat analysis," Saurabh Sharma, senior security researcher for Global Research and Analysis Team (GReAT) Asia Pacific at Kaspersky.
AI as supplement

"AI has clear benefits for cybersecurity teams, especially in automating data collection, improving Mean Time to Resolution (MTTR), and limiting the impact of any incidents. If utilised effectively, this technology can also reduce skill requirements for security analysts but organisations should remember that smart machines can augment and supplement human talent, but not replace it," he adds.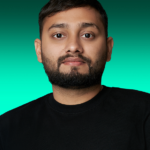 Limitations
Sharma acknowledges the limitations of AI as a cyber defense supplement and reminds enterprises to focus on augmenting existing teams and work processes, implement transparency in the application of AI and log all interactions with AI for review.