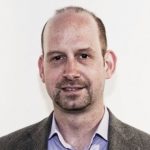 "As retailers adapt to changing consumer behaviours and strive for transformational growth, it is critical for them to consider how they incorporate new customer needs and expectations into their current business models," said Guy Elliott, retail industry lead, Publicis Sapient, EMEA and APAC.
The Publicis Sapient report, 2022 Retail Guide to Next, highlights the top five things retail companies in APAC must do in the year ahead to transform their businesses into shopper-first organisations.
"In 2022, retailers must continue to reimagine their businesses for the new age of retail, from evolving as platforms and transforming their store experiences by integrating online and offline to monetising data, investing in financial services products and optimising return costs by focusing on a better customer experience," continued Elliott.
Create one-stop shopping for customers
Retailers today are expanding into the community, content, and a broader product selection. The report claims the future winners of retail will be those that build a connected ecosystem of related services that customers can engage with through one seamless experience.
Shoppers want to interact with retail brands that offer convenience. Retailers that create value-enhancing, differentiated ecosystems can provide a range of items specific to their category, which can become a convenient "one-stop-shop" for consumers.
This is especially prevalent in Asia-Pacific (APAC) where opportunities abound for retailers. The report found 65% of consumers in APAC have purchased non-grocery items online in the past 3 months, while over three in five Singaporeans (61%) and Thais (69%) anticipate shopping online more in the future than they do today.
Signalling a market for one-stop shopping platforms, 85% of shoppers from Singapore and 71% from Thailand make their purchases on online marketplaces (e.g., Etsy, eBay, Alibaba, Shopee) that are typically equipped with retail, content, and community-building capabilities.
Integrate the best of online and offline
Over the last 18 months, retailers have faced lockdowns and restrictions, resulting in a surge in e-commerce that has changed consumer expectations and the role of physical stores. Publicis Sapient research found that 56% of global respondents and 61% of APAC respondents are shopping online at least weekly.
Although the shift to online shopping shows no signs of slowing, there is still room to grow when it comes to returns and trying out items, as only 38% of shoppers globally stated they are satisfied with the ability to try on and try out items online.
Physical brick-and-mortar stores are and will still be relevant and will play a huge role in the retail landscape by allowing consumers to experience a brand in person.
This brings front and centre how having a seamless integration of online and offline will be critical to retailers' success in 2022 and beyond.
Increase brand engagement and sales
There are many ways a shopper can engage with a brand, and each avenue provides an opportunity to deliver personalised communications. The report also claims smartphones remained the most widely used device (63%) for Singapore respondents when it comes to online shopping, and even more so for Thai respondents (84%).
Retailers must therefore break down data silos within their organisations to gain a clearer view and better understanding of their customers' preferences. Connected data from point-of-sale transactions, website traffic, email engagement and media impressions enable retailers to create targeted campaigns, personalised offers and customer-centric products and services, which ultimately can result in increased brand engagement and sales.
Become financial companies
Many retailers today are offering financial services or connecting customers with financial services providers as a natural extension of their retail function of buying and selling consumer goods.
They're creating a new ecosystem that serves a large demographic that they currently cater to in retailing. By leveraging technology and the vast data they have on their customers, retailers are unlocking a large customer base that is either under-banked or has no current banking relationships but still needs financial services like loans, advice or payments.
The Publicis Sapient report noted that 47% of Singapore respondents want cash-back partnerships tied to their favourite retailers or grocers.
From digital wallets to banking, customers will have their own personal CFO in their back pocket – a one-stop-shop for all their financial needs while still being connected into the retailers' larger business suite.
Deliver better customer experiences
With a rise in online shopping comes an increase in returns. The report found that 46% of shoppers globally said that when shopping online, they are more likely to buy from a brand that offers an easy way to manage returns.
By truly knowing the customer, retailers can get ahead of returns. Data is key to improving customer experiences and operational efficiency. Retailers need data about their products and insights into how customers are buying and returning their products so that the data can be fed into the customer experience.
Providing as much information as possible about products will help customers make better purchase decisions. In the case of apparel, retailers should use data to ensure that, from the start, a product fits the customer. Returns can be prevented with better customer experiences.