According to Forrester's Asia Pacific Tech Market Forecast, 2022 To 2027, technology spending in Asia Pacific (APAC) will grow 5.8% to reach US$732 billion in 2023. Seventy-four per cent of growth will come from software and services as cloud adoption in the region increases.
Additionally, software spending will continue to rise at a compound annual growth rate of 10.3% through 2027.
Regional spending
Despite challenges including fragile post-pandemic supply chains; a shortage of science, technology, and engineering workers; and questions about how quickly China can restart its economy, APAC tech spending will continue to grow by 6.8% to 7.3% per year from 2024 to 2027. In 2023, Forrester projects regional tech spend growth to be:
3% in Australia. In 2023, tech spending in Australia will rise to nearly A$70 billion. Renewed sustainability efforts and the local services economy will strongly influence Australia's 2023 tech spend and digital growth.
4% in China. Forrester estimates that tech spending in China will grow 7.4% to hit ¥1.7 trillion in 2023. Technology innovation will play a key role in industrial modernization, and generative AI will catalyse tech investments in all major industries.
1% in India. Tech spending growth in India will be the highest in the region and is expected to reach ₹3.9 trillion in 2023. Strong government support for ongoing digitalization efforts will continue to impact investments in building a national digital infrastructure.
6% in Singapore. In 2023, tech spending in Singapore will hit S$22.17 billion. "The Silicon Valley of Asia" continues to be a stable regional hub for technology talent and innovation, with the government allocating high-level budgets toward innovation initiatives.
9% in the rest of Southeast Asia. In 2023, tech spending in the five major Southeast Asian economies (Indonesia, the Philippines, Thailand, Vietnam, and Malaysia) will approach US$47 billion, with Indonesia, Vietnam, and the Philippines having the highest growth rates of 9.3%, 9.3%, and 8.1%, respectively.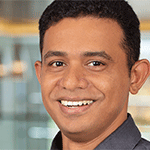 "Asia Pacific currently accounts for 75% of global GDP growth," said Leslie Joseph, principal analyst at Forrester. "While we anticipate APAC tech spend growth to increase even further, it's crucial that countries and businesses invest in the right technologies to continue to benefit from growing digital and cloud infrastructure."