The increased number of patients using digital health tools, such as telehealth and other enterprise IT solutions, is empowering consumers to manage their health. Frost says this is accelerating the global digital health market growth.
According to Frost & Sullivan's analysis, Global Digital Health Outlook, these tools will help ensure patient engagement and avoid staff burnout. Under the best-case scenario, the global market for digital health will likely reach US$205.13 billion in revenue by the end of 2022 from US$178.37 billion in 2021.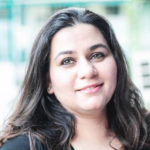 "As digital transformation in healthcare soars along with the urgency for well-integrated solutions, healthcare stakeholders and consumers demand holistic solutions delivered via digital platforms," said Chandni Mathur, healthcare & life sciences senior consultant at Frost & Sullivan.
Mathur opines that innovation, usage of advanced analytics and artificial intelligence (AI), and, most importantly, interoperability will be key in 2022 and beyond.
She added that with the continuous development of direct-to-consumer healthcare models, patient experience will take centre stage as a key differentiator in terms of services. "Digital health companies will need to position themselves as customer value creators in the minds of healthcare providers," she continued.
New opportunities
Digital health vendors' move to meet the quadruple aim—lower costs, improve peoples' health, enhance the patient experience, and team well-being—in the healthcare space presents lucrative growth prospects for market participants.
Remote patient monitoring: Grouping the right set of technologies, such as virtual visits, triaging solutions, and patient engagement solutions, on a single platform can create a solid virtual network.
Big tech using on-demand services in primary care: Providing real-time data and building a personalised payment experience as part of on-demand healthcare delivery will strengthen the patient experience.
Prioritise population health management (PHM) analytics: Offer platform-based performance monitoring to improve cost, quality, and clinical and financial resource utilisation.