The IDC report, A Framework for the Future Power Enterprise in Asia/Pacific, noted that renewables are changing the traditional energy landscape and significantly impacting operations, customer engagement, and business models.
As a result, power enterprises face increased pressure that also affects investment choices, competitive dynamics, and ecosystems.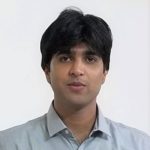 "The Asia/Pacific power sector faces a period of accelerated change, driven by anticipated growth in renewables. This will have a significant impact on business, organizational, and technology transformation," said Jayesh Verma, senior research manager, IDC Asia/Pacific Energy Insights.
IDC Industry 4.0 Survey reveals reducing operational risk is the top business priority for 63% of Asian utilities while 56% of utility organizations are looking at the integrated operational environment as one of the top areas for innovation.
IDC believes that growth in sustainable investments will significantly impact the priorities of power utilities. It will involve the capacity to:
Manage the grid for reliability, resiliency, and safety
Oversee data and its implications for customers, products/services, operations, and forward-looking business models
Respond to new entrants in the market, and
React to the demand for a business model and regulatory change, impacting customer offerings and relationships
The future power enterprise will need to be agile, flexible, reliable, and resilient. It will be distributed, more customer-centric, and will demand new products and services. Power enterprises will need to build capabilities to manage the complex and distributed environment.
Developing these capabilities will require intelligent connected infrastructure, a platform that enables integration and innovation across the business and ecosystem, and data-related capabilities to deliver agile innovation. Automation, artificial intelligence (AI), and analytics capabilities will be crucial.
"These changes will require power enterprises to look at their entire business, particularly to tackle the technology transformation with the grid as the foundation that will enable a connected, intelligent, and automated utility operation to be able to respond with agility to internal and market changes," Verma concluded.