Google yesterday announced plans to add new cloud regions in Malaysia, Thailand and New Zealand to meet growing demand for cloud services in the Asia Pacific.
The new additions will join the 11 cloud regions that Google currently operates in the region, including Singapore, Indonesia, South Korea, Japan, Australia and India.
No dates have been set when these new regions will become operational. But the cloud vendor revealed that its new regions will also have three availability zones respectively to safeguard against service interruptions. They will be supported by the company's interconnect locations in Auckland, Bangkok, Kuala Lumpur and Cyberjaya – providing direct connections between a customer's on-premises network and Google's global cloud network.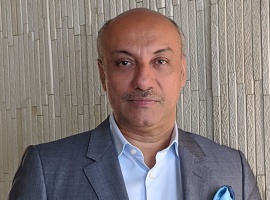 "Enterprises across industries, startups, and public sector organisations across Asia Pacific will benefit from key controls that enable them to maintain low latency and the highest security, data residency, and compliance standards, including specific data storage requirements," said Karan Bajwa, vice president for Asia Pacific at Google Cloud, in a blog posted yesterday.
He added: "The new Google Cloud regions in Malaysia, Thailand, and New Zealand will help our customers continue to enable growth and solve their most critical business problems. We will work with our customers to ensure the cloud region fits their evolving needs."
In context, a cloud region describes an actual, real-life geographic area in which a cloud data centre is established. On the other hand, availability zones are isolated locations within data centre regions from which public cloud services originate and operate. Public cloud providers such as Google maintain data centres in a number of various locations and allow customers to choose among them when deploying a workload.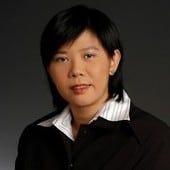 Reacting to Google's latest announcement, Daphne Chung, research director for cloud services and software research at IDC Asia Pacific, said the cloud vendor is providing customers with more choices in accessing capabilities from local cloud regions while aiding their journeys to hybrid and multi-cloud environments.
Digital tools offered by cloud computing are fuelling transformation around the world, including in Asia Pacific. In fact, IDC expects that total spending on cloud services in Asia Pacific (excluding Japan) will reach 282 billion US$ by 2025.
"The new Google Cloud regions will help to address organisations' increasing needs in the area of digital sovereignty and enable more opportunities for digital transformation and innovation in Asia Pacific," said Chung.
Customers welcome new cloud regions
Google Cloud customers in New Zealand, Malaysia and Thailand expressed optimism about the company's new cloud regions in their part of the world.
"Our collaboration with Google Cloud has been pivotal in ensuring the stability and resilience of our infrastructure, allowing us to deliver world-class experiences to the 650,000 Kiwis that visit our site every day. We welcome Google Cloud's investment in New Zealand, and are looking forward to more opportunities to partner closely on our technology transformation journey," said Anders Skoe, CEO, Trade Me.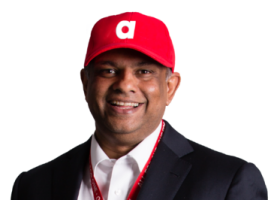 Tony Fernandes, founder of AirAsia and CEO of Capital A, said: "The announcement of a new cloud region that's coming to Malaysia – and Thailand too if I may add – showcases Google Cloud's continuous desire to expand its in-region capabilities to complement and support our aspiration of establishing the airasia Super App at the centre of our e-commerce, logistics and fintech ecosystem, while enriching the local community and giving all 700 million people in Asean inclusivity, accessibility, and value."
According to Payong Srivanich, CEO, Krungthai Bank, Google Cloud's global network has been playing an integral role in the bank's adoption of advanced data analytics, cybersecurity, AI, and open banking capabilities to earn and retain the trust of the 40 million Thais who use their digital services.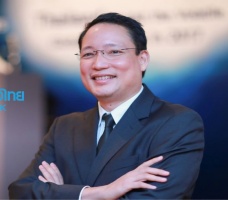 "This new cloud region is a fundamentally important milestone that will help accelerate our continuous digital reinvention and sustainable growth strategy within the local regulatory framework, thereby allowing us to reach and serve Thais at all levels, including unbanked consumers and small business owners, no matter where they may be," Srivanich added.
Thana Thienachariya, chairman of the board, Purple Ventures (Robinhood), said that a new Google Cloud region in Thailand enables them to access computing resources faster and will help them build a homegrown "super app" that revitalises the grassroot economy.
"Having migrated our operations and applications onto Google Cloud's data cloud infrastructure, we are already delivering more personalised services and experiences to small business owners, delivery riders, and consumers than ever before – and in a more cost efficient and sustainable way," he added.