GP Batteries, a major suppliers of primary and rechargeable batteries worldwide, is upgrading operational efficiency as it embeds SAP Robotic Process Automation to eliminate manual and time-consuming business development and customer service processes.
SAP Robotic Process Automation automatically uploads the data to the company's business intelligence software for analysis and generates reports, saving time and decreasing likelihood of human error. The new process is now easily integrated with other SAP applications.
Efficient features
It automatically consolidates and updates order fulfillment information daily, instead of a weekly manual process. It also streamlines the updating of orders on client platforms.
Packing lists are now ready as needed, significantly improving accuracy and efficiency, which usually takes three weeks to process, confirm and upload.
The system allows GP Batteries to quickly generate estimates to update SAP ERP and other relevant internal systems by automatically processing large volumes of data.
Transforming business operations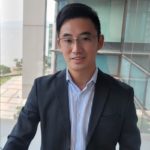 "GP Batteries is on a mission to transform our business operations for the future as a more integrated and agile digital organization. By strengthening our digital foundation, we are now well positioned to power our digital transformation and elevate our operations to the next level," said Wilson Wong, director of Global Information Technology, GP Global Marketing Limited.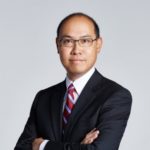 Esmond Tong, managing director, SAP Hong Kong, said: "Technologies, such as SAP Robotic Process Automation, enable our business users to improve day-to-day operations with automated business processes, freeing up business and IT teams to focus on strategic work that adds more value."
GP Batteries supplies original equipment manufacturers, leading battery companies and consumer retail markets worldwide with wide range of battery and related products across Asia, Europe and the Americas.