Many organizations are struggling with data sprawl and the challenge of governing and gaining insights from 'dark', unused data. Wrangling data across on-premises and multi-cloud environments, and manually combining data for context and correlations takes time and strains many organizations' resources.
IDC suggests data workers waste as much as 50% of their time searching for and gaining access to data that may be locked in different data stores and diverse formats.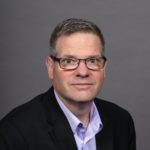 "Sourcing quality data for analytics is one of the main inhibitors for innovation in data-driven organizations but the adoption of DataOps methodologies can drastically improve workflow among teams," said Stewart Bond, research director at IDC.
He added that the ability to automate data management tasks with AI frees up data engineers to focus on more compelling initiatives, while simultaneously allowing self-service access for data consumers is a breakthrough in improving efficiency and collaboration.
Hitachi Vantara announced the general availability of the next-generation Lumada DataOps Suite.
The portfolio of data management and analytics software is designed to help businesses rapidly identify and utilize data to enhance customer experiences and provide a source of competitive advantage – from customer, operational and product intelligence to compliance and fraud management.
Hitachi Vantara claims the Suite helps lower the cost of data operations by using AI to place trusted data quickly into the hands of data analysts and business leaders.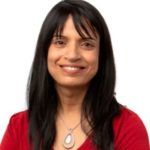 Radhika Krishnan, chief product officer at Hitachi Vantara, says the ability to provide the right data, in the right hands, at the right time is a simple formula to enable data-driven outcomes.
"The Lumada DataOps Suite transforms disparate data silos into one in which everyone can use a governed data fabric for innovation. Customers are enabled to tackle data complexity and reduce the time it takes to get access to data and to create valuable insights," she explained further.
She describes the Suite as a modular software platform that features data integration, data analytics, data cataloguing, and edge intelligence tools that help connect data, assets, and people to fuel innovation.
Being cloud-native it provides a scalable foundation for different Lumada software products which can be spun up and down across multiple cloud providers, increasing agility to manage data operations at scale while reducing cost through containerized deployments.
Providing a logical data fabric in a single, unified platform, the Lumada DataOps Suite consolidates data across silos, lines of business and applications to create a complete view of company-wide data.
Leveraging AI to automate processes such as data discovery and cataloguing lowers risk and decreases storage cost because data is intelligently labelled, governed and cross-referenced for version control and deduplication efforts.
With time-consuming manual tasks now automated, administrators can provide analytics teams with self-service access to comprehensive, trusted data for more informed decision making.